On-Demand Webinar: Must Know Proven & Valuable Email Marketing Tools and Tactics
Table of Contents
When it come to email marketing most businesses focus on opt-ins, open rates, click-throughs, and conversions. It's time to shift that focus and learn how to make subscribers beg for your emails using proven and valuable email marketing tools and tactics.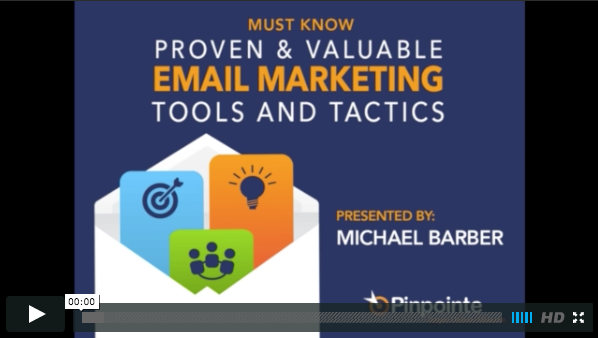 In this on-demand webinar by Pinpointe, marketing genius, Michael Barber, covers:
Email trends
Research
Strategy & Planning
Execution
Integration (content, social, offline)
Plus more
Michael also dives into specific examples of email branding, acquisition, loyalty, and retention strategies – covering best practices as well as advanced tactics that you can use for the rest of 2015 and beyond.
Pinpointe Newsletter
Join the newsletter to receive the latest updates in your inbox.
---