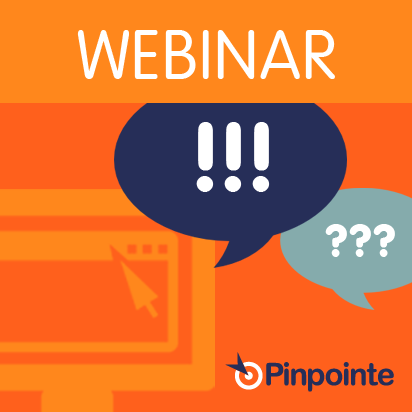 Secrets of Successful Content Marketing [Webinar]
Table of Contents
Increase Leads with Content-Based Marketing from Pinpointe on Vimeo.
In our continuing series of Email Marketing Webinars, we are delighted to be joined by Intenet strategist and copyrighter, Bob Bly, to present 'Generate More Leads with Content Marketing'. Offering white papers and other free content as premiums can double the response to your lead generation and email marketing campaigns. In this session, you will learn how to create free content offers that generate more leads while achieving other marketing objectives.
WHAT YOU WILL LEARN:
5 reasons to offer free white papers in your marketing.
The 4 characteristics of a successful offer.
Choosing white paper titles and topics with the strongest appeal.
Generate twice as many leads at half the cost.
Interest the prospect in your product and not just your white paper.
Join Pinpointe and special guest presenter and noted author, Bob Bly for this *FREE* information packed webinar in our marketing education series.
SHARE. Please forward this invitation to interested co-workers and colleagues.
Other Webinars

If you like this webinar, you might also enjoy our previous information-packed webinar with Bob Bly "What's Working in Email Marketing Today"
Need general tips to improve email marketing response rates? Watch 'Email Marketing 101 – Tips to Improve Email Response Rates.'
If you're interested in more advanced topics – check out Email Marketing 201 Webinar (aka "How a SPAM Firewall Works") where we take it up a notch and explain in detail, the end-to-end trials and tribulations of an email message as it flows from your outbox to (hopefully) the recipients inbox. This webinar is more technical and 'deeper' than our previous webinars.
Pinpointe Newsletter
Join the newsletter to receive the latest updates in your inbox.
---