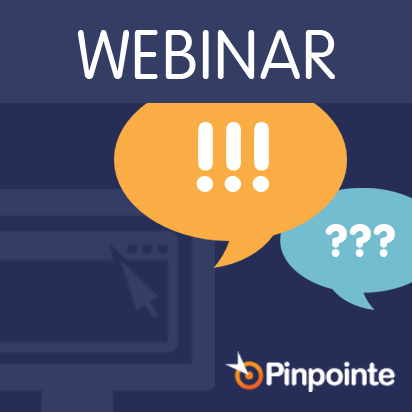 Webinar - Creating Landing Pages that Sell
Table of Contents
In our continuing series of Email Marketing Webinars, we are delighted to be joined by Intenet strategist and copyrighter, Bob Bly, to present 'Creating Landing Pages that Sell". All the website traffic in the world won't earn you a dime unless your landing page can convert it into leads and sales. In this session, we explain how to write and design landing pages that can double or triple conversion rates, leads, and sales online. This event also presents over a dozen examples. (And Pinpointe is a great system to send emails to your contacts so you can invite them to sign up on your landing pages.)
Please join Pinpointe and special guest presenter and noted author, Bob Bly for this information packed webinar in our marketing education series.
5 REASONS TO VIEW THIS EVENT AND DOWNLOAD THE SLIDES:
You will get a template for writing landing pages that saves you time and effort.
You will learn how to overcome visitor skepticism and create instant credibility.
You will learn the 7 landing page "hot spots" where testing different elements can give you the greatest lift in conversion rates.
You will learn how to use valuable content to increase landing page readership and response.
You will learn how to capture the e-mail addresses of visitors who do not buy your product or register on your page.
If you like this webinar, you might also enjoy our previous information-packed webinar with Bob Bly "What's Working in Email Marketing Today"
PS… If you missed our FIRST Webinar – you can find it here – 'Email Marketing 101 – Tips to Improve Email Response Rates.'
If you're interested in more advanced topics – check out Email Marketing 201 Webinar (aka "How a SPAM Firewall Works") where we take it up a notch and explain in detail, the end-to-end trials and tribulations of an email message as it flows from your outbox to (hopefully) the recipients inbox. This webinar is more technical and 'deeper' than our previous webinars.
Pinpointe Newsletter
Join the newsletter to receive the latest updates in your inbox.
---