On-Demand Webinar | Hello, it's me...The Adele Guide to Email Marketing
Table of Contents
Let's face it, Adele is an a-ma-zing singer, but is she amazing at email?
It's debatable, but we think she would be.

So, what can Adele teach us about how to do email better?
Like Adele, email marketing has a ton of raving fans. More people are subscribing to and engaging with email campaigns than ever before and companies continue to see impressive ROI from email marketing.
Join Pinpointe and sought after speaker and marketing strategist, Michael Barber, in this on-demand webinar as we journey through how we think Adele would do email.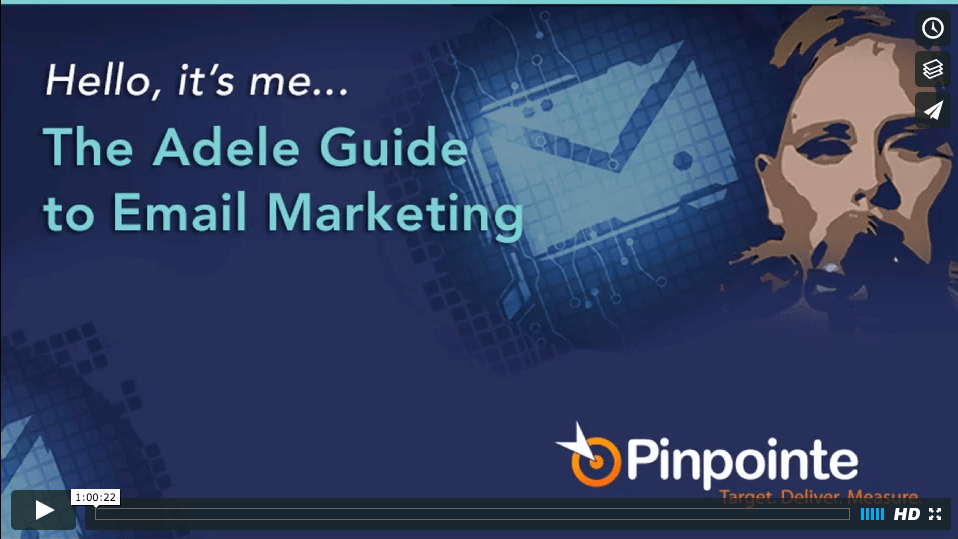 A few of the topics covered:
How to tap into the benefits of email and grow your fan base
Why what we're doing with email now is vitally important for its future
Latest email industry stats
And, of course, how to do email like Adele would do email (at least we'll have fun trying)
View the webinar and slides to learn how you and your organization should be doing email marketing in this fun and engaging webinar.

Pinpointe Newsletter
Join the newsletter to receive the latest updates in your inbox.
---