Trigger Emails that Drive Revenues [Webinar]
Table of Contents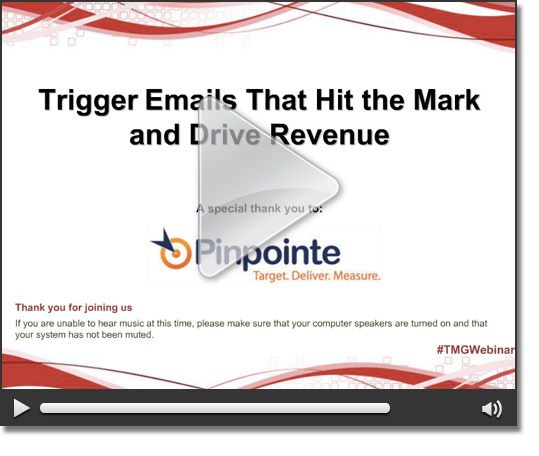 Presented by Target Marketing Magazine

(Speakers: Reggie Brady and Debra Ellis — hosted by Thorin McGee, Editor in Chief, Target Marketing Magazine.) If your email marketing strategy is built on sending periodic blasts to your list or segments of your list, then you are only using a fraction of the power of email marketing. The key to email marketing is relevance, and one of the best ways to be relevant to your prospects and customers is to match the emails you send them to the things they've done with you and your website.
Automated, triggered, sequential email campaigns ('autoresponders and triggers') tailored to known steps on your customers' journey, or even special occasions in your customers' lives, can significantly increase the response and ROI of your email marketing. And they're a lot easier than you think!
In tis webinar from Target Marketing Magazine, Reggie Brady covers autoresponder / trigger campaigns for B2C (Business-to-Consumer) companies while Debra Ellis explains the benefits / strategies of email autoresponder sequences for B2B comapnies.
Watch this educational webinar to learn how you can leverage triggered emails in your marketing, including:
If you like this webinar you might also like this webinar – 'Drip Marketing Campaign Strategies'
Pinpointe Newsletter
Join the newsletter to receive the latest updates in your inbox.
---