The Anatomy of a Promotional Email and Examples for Inspiration
Table of Contents
A promotional email is a staple in business. If your brand relies on email marketing, the whole point of sending emails is often to promote and sell a certain product or service.
But, creating a promotional email is about more than blasting a 20% off coupon to everyone on your list. To be effective, there are certain components a promotional email should have.
Anatomy Class for a Promotional Email

Break out the textbooks. Just kidding. You're not going back to high school anatomy class, but you are about to learn the parts that make up a promotional email.
We'll use this email as an example and break it down into an understandable anatomy that you can use to create every promotional email from here on out.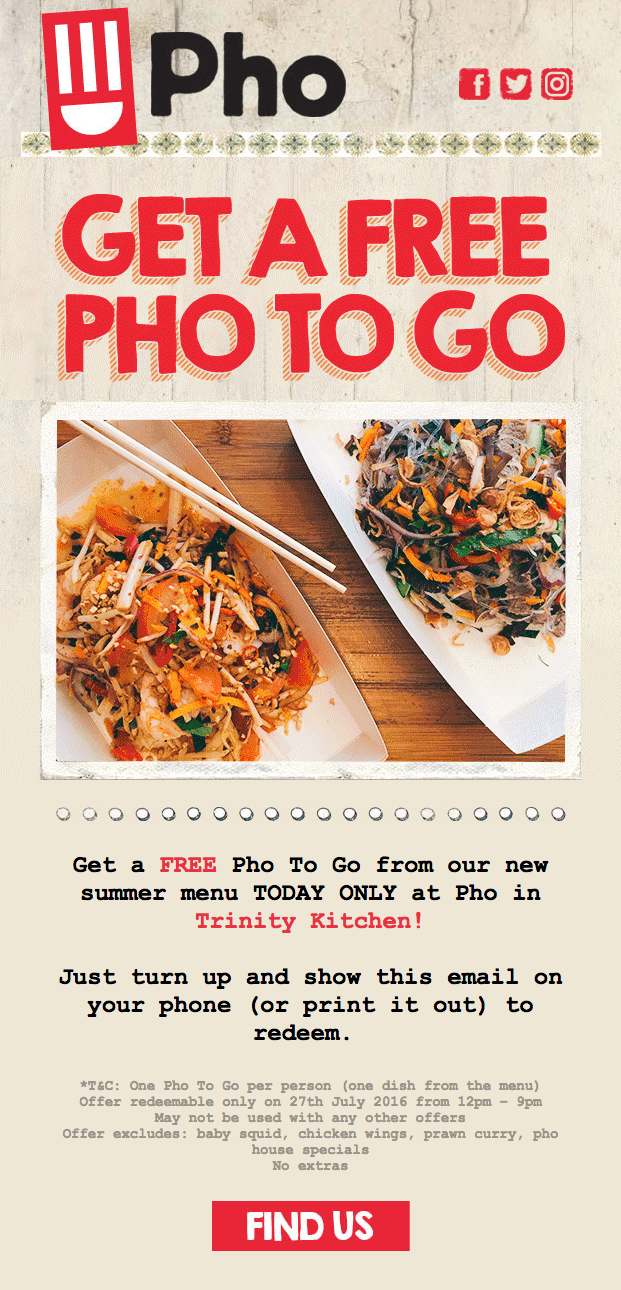 Logo

Purpose: Instant identification
Every promotional email should have your company name or logo on it. Putting your logo right at the top of the email is best. As soon as subscribers open the email, your logo is the first thing they see and instantly know which brand is communicating with them.
Including your logo in the email, in the same spot, builds brand recognition over time. Your logo becomes synonymous with your brand and vice versa.
In the email example above, the red and white logo sits next to the company name. It's clear who sent the email.
Headline

Purpose: Get the subscriber's attention
Inboxes are overcrowded, so much so that subscribers only spend about 15-20 seconds "reading" and email, according to MarketingSherpa. Since you only have a limited amount of time to capture a subscriber's attention, the headline is crucial.
The headline has to stand out. If the headline is captivating enough, you can encourage the subscriber to keep reading – and maybe even spend more than 20 seconds on your email.
In the example above, the headline reads, "Get a Free Pho To Go." It's a great headline for several reasons:
Length. Headlines should only be 3-5 words.
Purposeful. It explains the point of the email.
Large font. Headlines should be the largest font in your email.
Attractive. A bold color and capital letters make the headline standout.
Think of your email headline like a newspaper headline. It's the first thing people read, so it should be big, bold and captivating.
Great imagery

Purpose: Make your product or service relatable
Images bring your email to life. A carefully selected picture helps subscribers relate to your product or service. Images don't just to show subscribers what your product looks like, although that is important, they help people make a connection.
For instance, an image of a new suitcase doesn't just show subscribers its dimensions and features, it also helps sbuscribers see themselves with the product. They might think, "Could that suitcase make my life easier in a crowded airport?" It sparks the imagination.
In our example above, the image is particularly important. What if you didn't know what a "Pho" was? The image clearly shows you. Subscribers identify what the product is and imagine themselves grabbing a Pho for lunch.
Email summary

Purpose: Explain why you're reaching out
Your email summary is the "meat and potatoes" of your email. It's the hearty section that explains the purpose of your email in detail.
If you're providing a discount, gift or deal, this is where you explain how it works. Is there a coupon code? If so, when and where do customers enter it? If you're doing a giveaway, explain what customers have to do to enter or get a prize.
While the summary provides more detail, it should still be fairly short. Once you've written the summary, proofread it to make sure it's clear and concise. If you can cut words out, do so.
In our email example, the email summary explains how to get a free meal. The subscriber must print the email or show the coupon to a cashier on their phone. The coupon is only valid at the Trinity Kitchen location.
Fine print (if needed)

Purpose: Honesty
In some cases, you might need a little extra space to get into the "nitty-gritty." If you're running a contest, for example, you might need an additional line or two for an explanation.
While you want to keep emails short, including the fine print is a necessity. You don't want customers to misunderstand your offer and be upset when they learn that your 20% off coupon doesn't apply to the designer shoes they planned to use it on.
The fine print can be exactly that, small print on the bottom of your email. If there's a lot to include, you can direct subscribers to a separate website for more details. Typically, that's only done with promotional contest rules that can't fit in an email.
In our example above, the fine print tells subscribers about restrictions and puts a time limit on the coupon.
Call to action

Purpose: To encourage a sale or action
Now that your product or service is well represented, it's time to encourage subscribers to act. Your promotional email should have a call to action.
Create a button that standouts out. Consider making it a bold color, like the one in our example. The red call to action is eye-catching, and that's exactly what you want considering subscribers will likely scan your email.
While you may have seen emails with multiple call to action buttons, research shows one is best. In a case study, emails with one call to action, or CTA, increased clicks by 371% and sales by 1617%. (That's not a typo). Check out the details on WordStream.
Social media icons

Purpose: Connecting with subscribers outside of email
By including social media icons in your promotional email, subscribers have another way to stay in touch with your brand. Maybe they won't take advantage of your email promotion, but if they follow you on Facebook they might start engaging with your brand and take advantage of your next offer.
In the example email, the social icons are on the top. Placement varies. Sometimes brands put them on top, some put them at the bottom. Experiment with placement and see what works best. The important thing is that they're included in the email.
Promotional Email | 5 common Types

Promotional emails aren't just coupons, there are several different types of promotional emails. Here's a look at some great promotional emails that you can use for inspiration. While the purpose of the emails does vary, each one does have the same anatomy listed above.
The coupon

Probably the most common promotional email, the coupon is "old reliable" for many brands. Why is it so common? Coupons are effective because they give subscribers a reason to make a purchase. By 2019, it's estimated that 31 billion digital coupons will be redeemed, up from 16 million in 2014, according to Invesp.
Here's a coupon from a restaurant: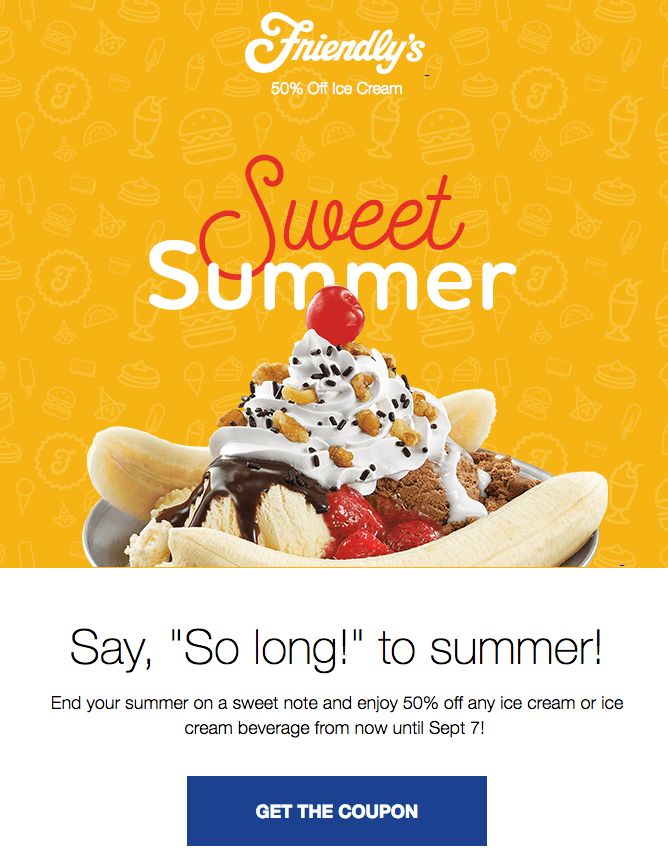 The freebie

A coupon is great but it's not the only way to encourage a purchase. You can also offer a freebie, like free shipping, a free item with a certain amount purchased or a two-for-one deal.
Of all of the freebies, free shipping might be the most powerful. Seventy-seven percent of online shoppers say free shipping is the most important option during checkout, according to BizReport.
Here's a great promotional email that offers free shipping: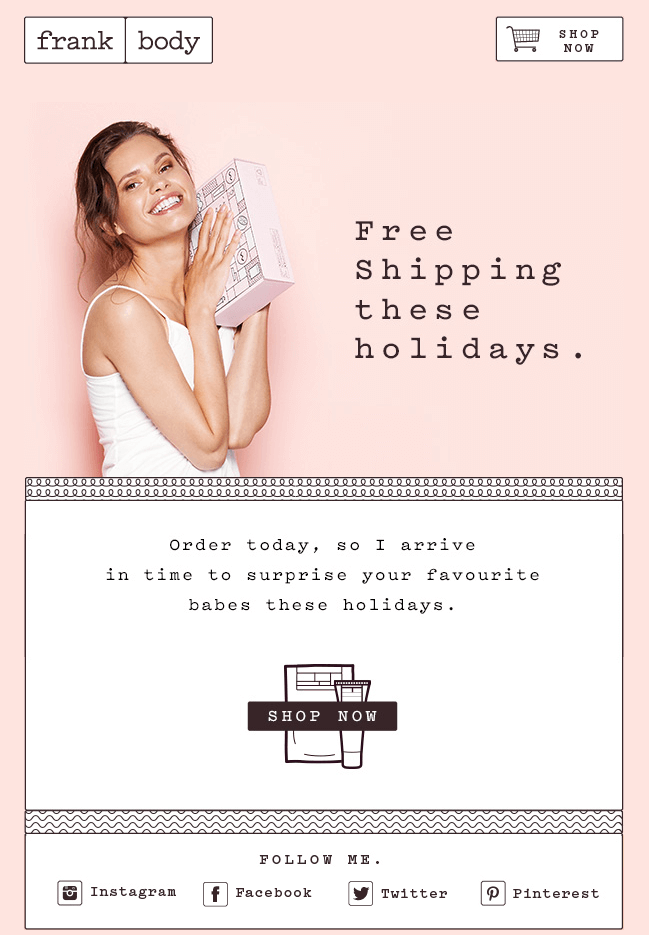 The announcement

When you're introducing something new, send a promotional announcement. It's a great way to tell subscribers that you've got something new and fun for them to check out, all while nudging them to the checkout.
Your call to action might encourage subscribers to learn more on your website or try a free trial.
Here's a great example of an announcement about a new feature within in app: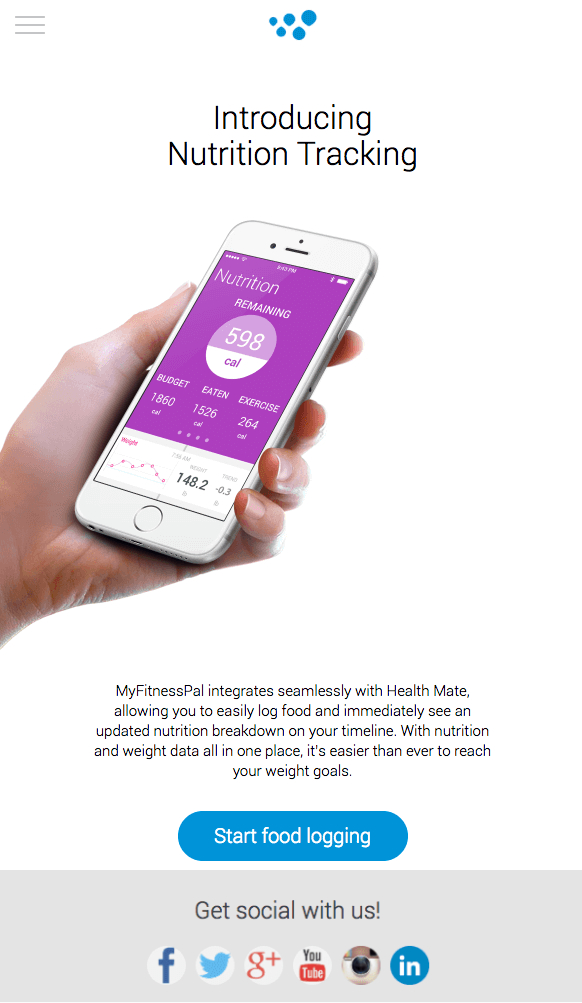 Featured product

You don't have to unveil a new product to get subscribers to make a purchase. Consider sending a promotional email that highlights a popular service, a product that's recently back in stock or a product that's timely. Really, you can feature any product you want.
Here's an email that was sent during fall and features a coat: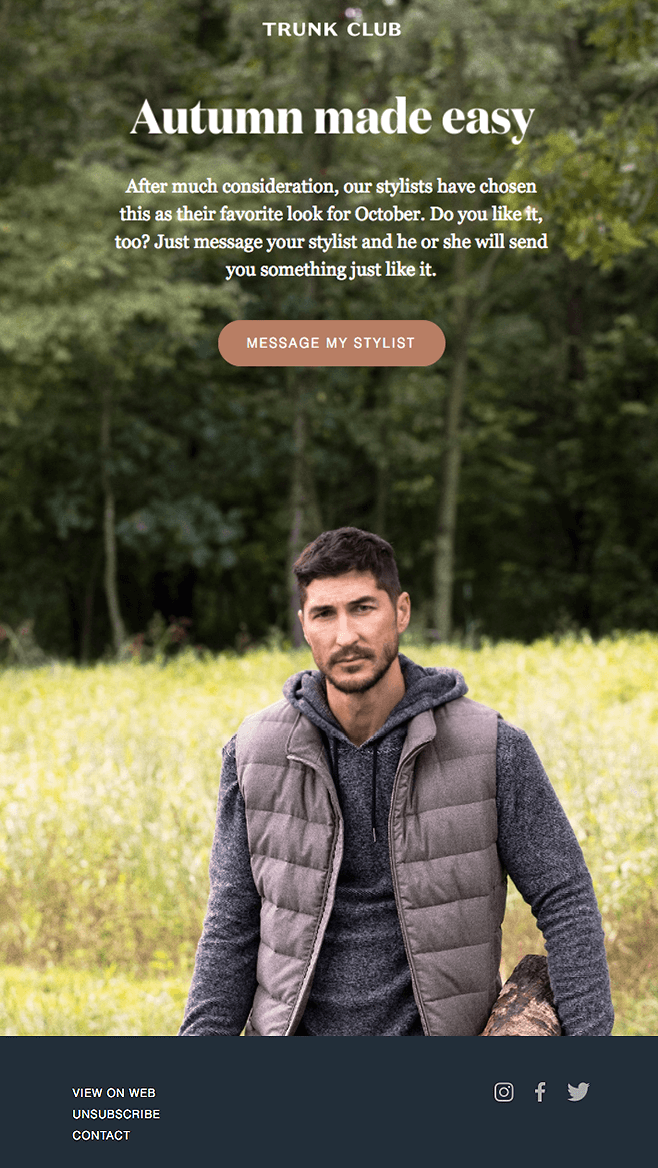 The Contest

Contests are a unique way to get subscribers engaged while promoting your product or service at the same time. If you're creating a contest, make sure it's easy to enter, has clear rules and has a giveaway or prize that's relevant to your brand.
Here's a promotional email that encourages subscribers to get active on social for a chance to win a handbag.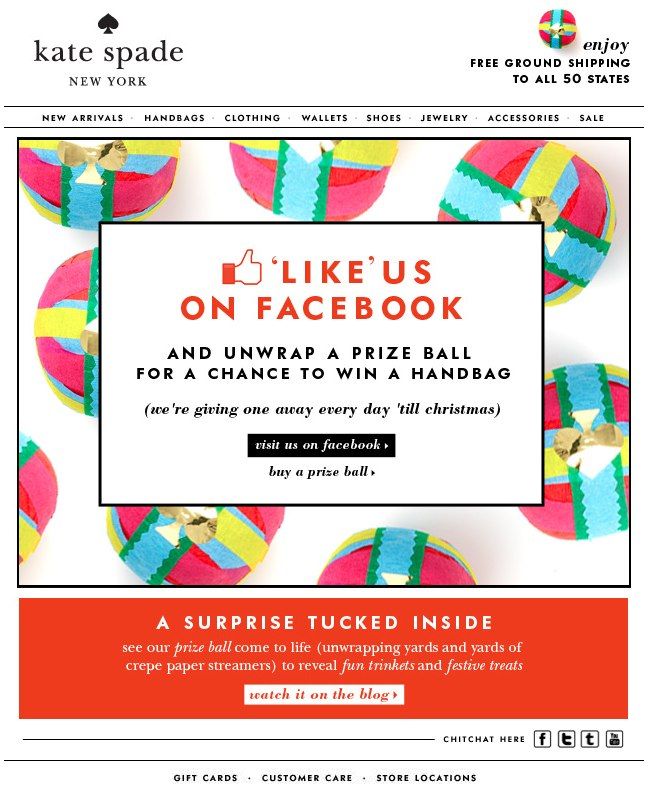 Wrap up

Promotional emails help brands spread the word about their product or service, but there's a certain way the emails should be put together. By following the anatomy lesson above, and checking out the examples for inspiration, you'll be on your way to creating effective promotional emails for every subscriber.
Pinpointe Newsletter
Join the newsletter to receive the latest updates in your inbox.
---