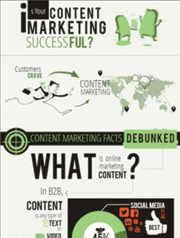 Make Content Marketing a Success: Notable Reasons, Ways, and Times
Table of Contents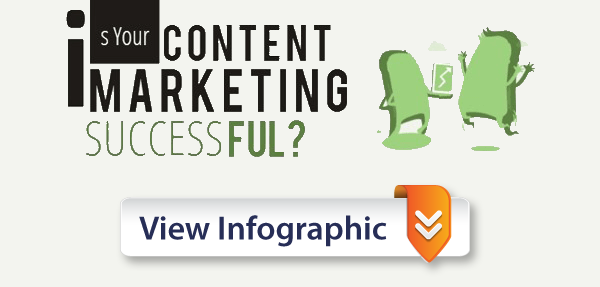 Being a consumer has become much more work these days with so many resources at our fingertips. We are expected to do our research, especially if we have a company budget to keep in mind. Consumers crave content marketing for this exact reason – they need the facts, they need the numbers, and they need to feel comfortable before THEY decide to approach YOU.
4 More Reasons to Make Content Marketing a Priority

It reduces website and page bounce rates. People visit your website for a reason and that content keeps them there to find more.
It increases inbound traffic and drives new visitors to your website.
Not only do people view video content, they respond to it as well. It's no wonder YouTube gets 1,000,000,000,000 users every month!
Content has the potential to go global. For example, 70% of adults in the UK consume online content each day.


THE Purpose of Content Marketing

These perks are great reasons to keep generating content, but the main purpose of content marketing is to inform and entice consumers to buy and companies are having a 'hay day' in doing just that…

With over 8 billion pieces of marketing content posted on Facebook every day, consumers can not complain about the lack of information out there to help make their buying decision. They can, however, have trouble weeding through the junk to find the true gems. To help your prospective consumers narrow it down, these top 5 kinds of content marketing attract attention and have proven to keep it.
The Top 5 Types of Content

How-to guides: Try to use photos and videos in educating your audience. These are much more likely to catch their eye and keep that attention on what you're trying to teach. For example, this content marketing infographic lays out facts, strategies, and more in a visually appealing format.
Guest blog posts: Posting your knowledgeable perspective on a reputable blog site sets the stage for getting your company recognized as a thought leader.
Podcasts: Easy to consume, these quick audio snippets can get your point across fast and to the point.
Buyer testimonials: Consumers search for ratings or testimonials about products and services before buying. It's a crucial step to their research process and cannot be overlooked. When other consumers trust you, those new consumers will follow. See our success stories as an example.
Ebooks: Another easy medium to consume for our busy consumers, ebooks can give an in-depth view without taking hours of time.
The 2 Best Times to Post Content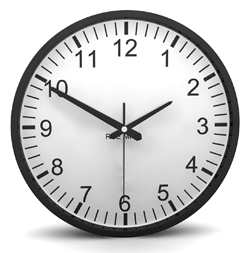 The time you post your content each day can also make a huge difference in the success you see…
1. Twitter: Most users consume Tweets between 1:00pm and 3:00pm.
2. Facebook: Posting from 1:00pm-4:00pm increases click through rates.
Amazingly, consumers read and consume online content 11 hours each day, but if your content has been online for 3 hours or more, it is no longer effective. Content must be in REAL TIME to entice consumers and making new and fresh content keeps your consumers engaged and interested in what you're pushing out. If consumers like what they read, they buy!
> Check out this infographic to learn more about making your content marketing successful.
Pinpointe Newsletter
Join the newsletter to receive the latest updates in your inbox.
---