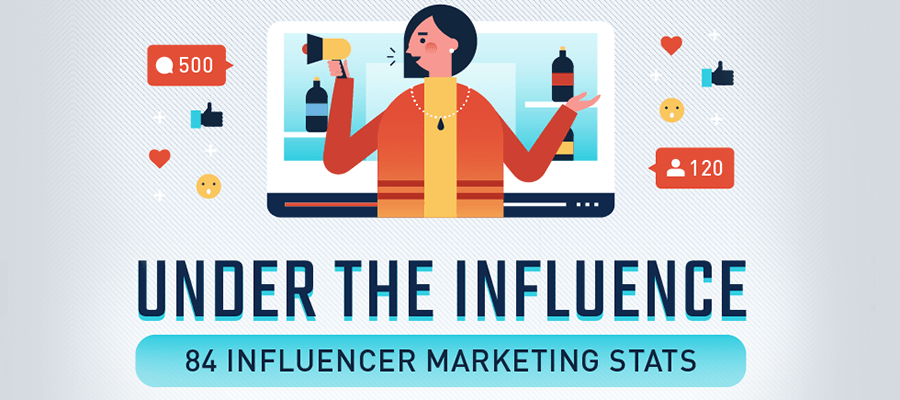 How to Improve Your Email Results with the Help of Influencers
Table of Contents
Let's face it. Even with the widespread use of social media, email marketing is still an indispensable tool of communication. Many businesses continue to utilize email marketing to get their message across to potential and existing customers. But there are plenty of ways to improve this marketing tactic to make it more current. One of these ways is to collaborate with influencers.
In today's world, the promotion of products and services has completely evolved from traditional celebrity endorsements. The consumer mindset has changed. They no longer put their trust in old-fashioned brand endorsements.
Instead, they prefer to hear from "ordinary people" just like you and me who happen to have a large, loyal following. These influencers appear more relatable, honest, and authentic to their followers. This, in turn, results in more users relying on influencer recommendations instead of the opinions of celebrities when it comes to purchasing decisions.
Here are a few ways you can improve your email results with the help of influencers. 
Create Genuine and Diverse Content
When you regularly promote products in your email campaigns, they can become redundant after some time. But, with the help of influencers, you can create more content that features their genuine voice, in turn, diversifying what you offer in your regular newsletter.
You should start by reaching out to an influencer you think could be a good face for your brand. You can then express your desire to collaborate on a campaign and send them a package of your products to try.
It's best to let the influencers retain complete control over the content they will be creating around your product or service, whether it is a blog post, social media post, review, or video tutorial. Doing this will ensure both authenticity and creativity in the content, making it a more genuine experience for both the influencer and their followers. 
Curate High-Quality and Relatable Images
Images accompanying your text in your email campaigns make content more visually appealing to most users. This will make your email campaigns more attractive and engaging, and it will draw attention to what matters most. This is where influencers come in. You can ask them for photos that are high-quality and relatable.
Most photos posted by influencers have a unique aesthetic or theme that appeals to their audience. So, when you collaborate with an influencer, ask them to take a photo featuring your product that is consistent with the rest of their content. A photo or video showing how they integrate your products in their daily life will increase the authenticity of your brand, and appeal to subscribers. 
Your email marketing campaigns are limited to the people who have subscribed to your list. If you want to raise more awareness, the best thing to do is to promote your products via social media. With the number of followers they have, influencers are perfectly positioned to help your email marketing truly take off by spreading the word on their social media platforms. They can invite their followers to sign up for your email newsletter or offer unique coupon codes as an incentive to subscribers.
According to statistics, 65% of brands used influencer marketing in 2018 alone, and the number is steadily growing. Get started today and improve your email marketing campaigns in no time.
For more information, check out 84 social media influencer marketing stats in the infographic below.
Pinpointe Newsletter
Join the newsletter to receive the latest updates in your inbox.
---