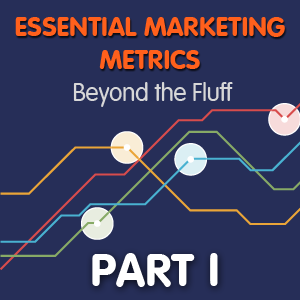 Essential Marketing Metrics - Beyond the Fluff (PART I)
Table of Contents
This is a 3 part blog series that

explores popular metrics for different avenues of online marketing, whether they matter for your business, and the one metric that rules them all.



If you are looking for an analytics tool to help you measure your online marketing, then you're in luck. There are hundreds, if not thousands that measure various online marketing strategies. Heck, there are hundreds that you can use just help you measure your Twitter activity. But the question is, which metrics are just for show and which ones actually affect your bottom line?
---
PART I

WEBSITE METRICS THAT MATTER



Website metrics are probably the most visited on a day-to-day basis by marketers and business owners alike. Most will be able to quickly tell you the average number of visits their website receives within a month, or that they are actively trying to improve their bounce rate. Are they just vanity metrics, or can they be valuable? Let's dig in to the most popular metrics of a website as a whole.
Visits

Traffic is important – without it, most businesses wouldn't function. Focusing on the number of visits you receive in any given month isn't the important part of this metric. What you should monitor is the trends in your traffic. Are there particular low or high trends that are unexplained? Especially when compared to a previous period's traffic?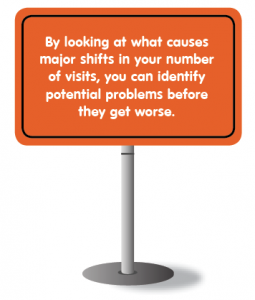 For low trends, you will want to find out whether these are related to a site outage, change in traffic from a top referral source, suspension of an ad campaign, missed newsletter distribution, or other cause. For high trends, you will want to find out if your business was mentioned by a major media outlet or blogger, if a particular ad or email campaign worked like magic (so you can repeat it), or other cause.
By looking at what causes major shifts in your number of visits, you can identify potential problems before they get worse. You can also find rewarding strategies and see if there is a way to replicate them.
New vs. Returning Visitors

Analyzing your new vs. returning visitor numbers can tell you if you are retaining the traffic you acquire. It's not a perfect number because, depending on the analytics program you are using, a visitor could be counted as new each time they visit if they clear their cookies in between. But it could help you see whether you are actually capitalizing on your traffic and giving them a reason to return.
If you aren't turning new traffic into repeat traffic, then you may want to think of ways to make people want to return to your website. This can include everything from the promise of new content to turning visitors into social media followers or email list subscribers with the intent of marketing to them so they will return to your website again.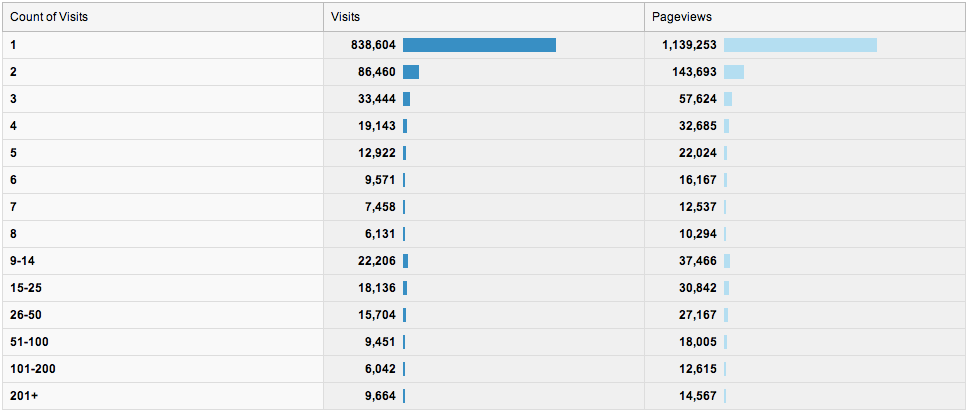 Bounce Rate (Website)

Bounce rate (as defined in Google Analytics) is the number of people who visit one page of your website and leave without interacting with it. A high bounce rate means that people come to your website, look at the page they landed on, and then leave.
This metric can be tricky for some businesses. For example, if your main goal for your website is for people to call your 800 number to place an order, people could be leaving your website after jotting down your phone number. In this case, assuming you are getting lots of phone calls, a high bounce rate may not be a bad thing.
On the other hand, if you have an online store where people are coming to your homepage and leaving quickly, then a high bounce rate could mean a loss of potential sales.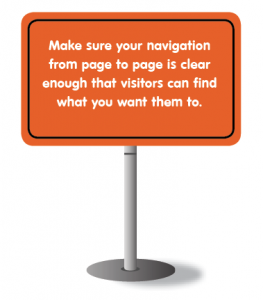 If you do notice your website has a high bounce rate, you can take measures to improve it. Sometimes it can be something as simple as making sure the content on each page of your website satisfies visitors from search when they reach the page using a particular keyword phrase. Also, make sure your navigation from page to page is clear enough that visitors can find what you want them to. If someone is researching a purchase from your website and your competitors, and they can't see a link to your pricing page immediately, they might stick with your competitors and bounce right off your homepage or another landing page on your website.
IMPORTANT CONTENT METRICS



If your business relies on content marketing, then there are several metrics that you might focus on. Here are the ones that count and whether you can use them to improve your business.
Top Landing Pages

In Google Analytics under the Content section, you can find a section that shows you your top landing pages, or the top pages on your website where the most visitors start their journey. Note that this is not landing pages in the sense of squeeze pages or sales landing pages optimized to convert, but just the pages that the most people enter your website upon.

Why are your top landing pages important? If you view the bounce rate column, you can find the ones that are receiving a lot of traffic, but also a lot of bounces. If you see a high bounce rate on a page that tells people to call you for more details, then that's fine. For the rest, you need to look at ways to encourage people to stay on your site or complete a call to action, such as a mailing list opt-in or sale.
To lower your bounce rate on the top landing pages of your website, you can do the following.
Find out what keywords people search to land on that particular page. Make sure the content on those landing pages relate to the keywords or keyword phrase.
Make sure there is a strong call to action on each landing page, whether it is something that directs people to your online store or gets people to opt-in.
Make sure there are internal links on each landing page to ensure that visitors will keep browsing through your site.
In addition, if some of your top landing pages have outdated content, be sure to update that content so that visitors won't automatically exit simply because the date stamp is a year or two old.
Social Shares

Social shares can show that your content is well received amongst the masses. Assuming that you are not buying tweets or likes, then you can gauge your content's popularity using the number of tweets, likes, +1's, and other shares it receives.
WordPress users can invest in a plugin called Social Metrics Pro (www.socialmetricspro.com). This plugin will tally up the social shares each of your posts receive and put it into a sortable, exportable table.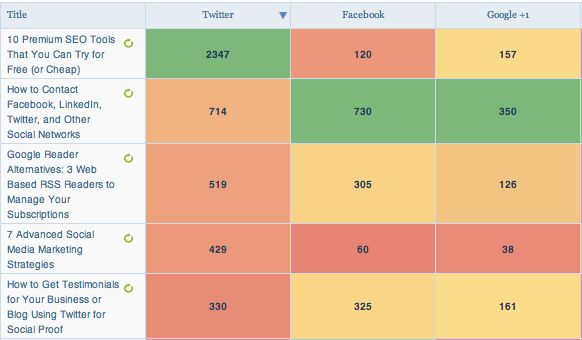 You can use this to quickly find out which pieces of content have the most social popularity, and thus make sure you keep creating content that your audience loves to share.
Incoming Links

Links will always be important to your website's rankings in search. In addition to figuring out which pieces of content are shared most often on social networks, you will want to find out which pieces of content are linked to most often. One tool that can help is CognitiveSEO (www.cognitiveseo.com) – you can enter your website's domain and analyze a list of the pages on your website with the most incoming links or use their visual explorer to see link clusters going to your main domain and the most popular content.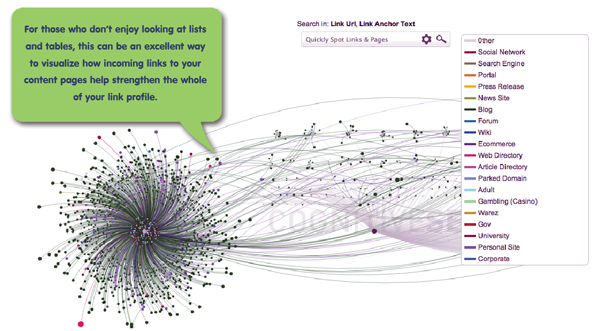 What metrics do your business focus on most, and how do you measure them? Please share in the comments!

Look for Part II & Part III of Essential Marketing Metrics – covering marketing metrics for Email, Search, Social and the Most Important Metric…

---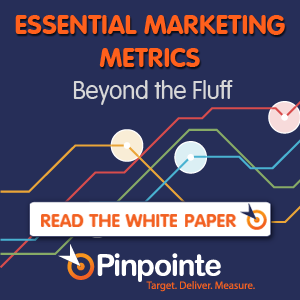 ---
Marketing Analytics Tools Mentioned in the Blog Article:



Email Marketing
Pinpointe – www.pinpointe.com
Tracks your email marketing campaign results with Google Analytics and give you comprehensive activity reports for all of your email marketing campaigns.
Social Share
Social Metrics Pro – www.socialmetricspro.com
A plug-in for WordPress users that tallies up the social shares each of your posts receive and puts it into a sortable, exportable table.
Incoming Links
CognitiveSEO – www.cognitiveseo.com
Enter your website domain and analyze a list of the pages on your website with the most incoming links or use a visual explorer to see link clusters going to your main domain and the most popular content.
Pinpointe Newsletter
Join the newsletter to receive the latest updates in your inbox.
---