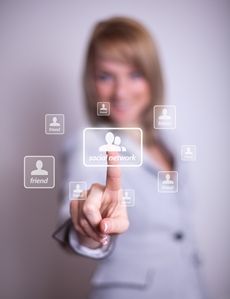 Email Marketing Trend: Integrate mobile and social
Table of Contents
John Sculley, the former CEO of Apple, former president at PepsiCo once said, "The future belongs to those who see possibilities before they become obvious." Take a minute to digest that quote, you can apply it to your email marketing strategies. Failing to look at how your initiatives will impact the future can be a serious detriment to the success of the company in the long run.
Everyone has a smartphone now. Take advantage of this by adjusting your email marketing initiatives to account for the prevalence of mobile devices. The recently released MarketingSherpa 2013 Email Marketing Benchmark Report revealed 58 percent email marketers are planning to do just that, while 57 percent are changing their email strategy to incorporate social media, and 40 percent are taking insights from engagement metrics to assist in delivering marketing messages.
Email Marketing Trend: Why Mobile + Social Now?

People now reply on mobile and social communication more than ever before, and if you reach out to them on the platforms of their choice, they are more likely to want to continue to the relationship with your firm. Sometimes it's as simple as understanding that customers are going to seek out information that is easiest for them to access.
"In our market, loyal customers are getting older, so we are focused on mobile email and social as a way to communicate with younger customers to increase their loyalty," Randy Kobat, vice president and general manager of strategic initiatives at Service Repair Solutions, told Daniel Burstein, director of editorial content at MECLABS.
Mobile Email Trend: Responsive Email Designs

Responsive Email Design


Laura Velasquez, Marketing Program Manager, REI, shared the retailer's experience with responsive email design. Responsive design – means the email (or website) is designed to display well on various email clients – ranging from desktop to various mobile clients. Laura's results from her A/B split tests produced an overall campaign response uplift of 23% – almost 50% for a range of mobile clients with a mobile-friendly responsive design vs. a standard / non optimized design.

Mobile Email on the Rise


According to a recent 2012 Nielsen report, consumers spend more time on social networks than any other category of sites and 30% of that time is spent on mobile devices.

Jonathan Green of MECLABS hypothesizes that the increase in mobile and the increase in social media usage are related, with more people being able to access their social platforms with more frequency and increased lengths of time as a result of the proliferation of mobile technology.
That makes perfect sense to us. (Image source: MarketingSherpa)
Update Your Email Marketing Strategy to Include Social + Mobile

People are using these mobile devices in large part for social media, that should impact your mobile strategy. Plus – customers are relying more heavily on 'social validation' when making product selections – so incorporating social sharing and tracking into your email marketing strategy will improve customer loyalty and ultimately – the sales cycle.
Email designs in 2013 and beyond need to also start leveraging responsive designs and optimize for mobile users and be readable across a wide range of email clients. This adds yet another challenge since email clients are inconsistent in how they render HTML emails. Tools like Pinpointe's Email Campaign Previewer was created to fix that problem — preview your emails in 30+ email clients (and all mobile clients) before sending – cutting out hours of email design debugging.
Pinpointe Newsletter
Join the newsletter to receive the latest updates in your inbox.
---