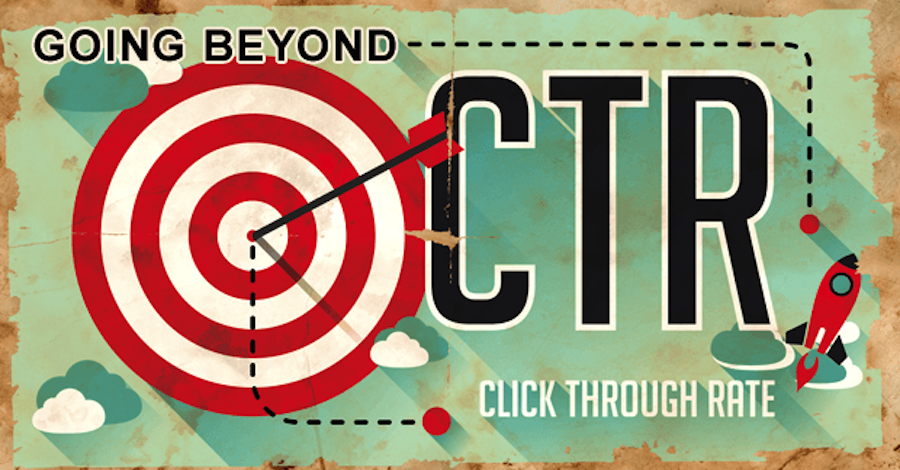 Beyond Click-Through Rates: Engagement Marketing
Table of Contents
How do you measure the success of your email marketing campaigns?

For years, marketers have trusted open and link click-through rates, unsubscribes and abuse complaints as a means of measuring the success of their campaigns. Problem is, these metrics don't always tell the complete story because they measure the performance of a single email campaign. If you are only interested in the results for 1 campaign – that's fine. But customers and relationships exist over time. Customers don't only see a single campaign but a sequence of communication that they interact with over time. A campaign click rate or an average campaign click rate does not say how the customers are interacting as a whole.
Moving beyond the basic metrics and taking a deeper look into your customers' interaction levels through email marketing engagement will provide some pretty useful insight into how your customers are actually responding.
What is "Engagement Marketing"?

"Engagement Marketing" (thanks, Wikipedia) is a marketing strategy that directly engages consumers and invites and encourages them to participate in the evolution of a brand." Instead of looking at your customers and prospects as "passive receivers of messages," engagement marketing focuses on your relationship with your audience and how they react to your brand. Reaction can be based on response to an offer, going to particular website, calling a telesales line, going to a store, sharing information about a brand, discussing a brand with friends, and lastly reading an email.
"Email Engagement Marketing is about measuring customers — NOT campaigns"
Email engagement marketing shies away from campaign-based process metrics and performance percentages to metrics that measure:
Email subscriber interaction
Statistics measured over extended periods of time
Metrics the cover the whole customer base
Deeper Dive into Marketing Metrics

This requires a much deeper dive into your metrics. At first, it may not seem much different than delving into your basic campaign metrics, but the difference becomes obvious when the ways to increase engagement are considered.
Here are some insights on how to gather and measure customer response though marketing engagement:
Inbox Placement-adjusted Clicks and Opens.

When marketers see an unexplained dip in email campaign performance, Inbox Placement Rates (IPR) may be the root cause. Lower open and click-through rates can make it appear that a campaign stopped working, but the real issue might a sudden drop in the percentage of delivered messages that made it to the inbox (ie – marked as spam and delivered to the bulk folder, for instance). If your performance metrics don't account for inbox placement, your campaign open or click stats might be off. More importantly, you can't see when your campaigns are being blocked or bulked. For example, since May 2013, Gmail Tabs has impacted email campaign results — causing a drop in response rates by 13% or more for most email marketers.
Including seed lists (a list of email addresses that is automatically added to intended recipients for each email campaign) and then checking the actual inbox placement for these messages is a reasonably effective way to measure inbox placement percentages for each mailbox provider. (The exception is for senders with very low or very high engagement rates.) This is how delivery services like ReturnPath measure inbox delivery for customers.
Net-Read Rate (this is different from Open Rate)

The problem with tracking email campaign open rates accurately is well understood. So what's a better approach? Well in theory, for the technologists in the crowd, we can use the IMAP "seen," "flagged," or "answered" flags have been set for the messages under review. Unfortunately, many top inbox providers, including Gmail, don't set the IMAP flags and there isn't an equivalent flag for POP based inboxes. Tip: Focus more on clicks vs. Open statistics.
Relative Read Rate / Competitive Read Rate Index

Comparing your campaign's metrics to your past email campaign performance to assess the relative open / link click performance is clearly useful. So is comparing them to good Email Service Provider (ESP) – driven benchmark data that is broken out by vertical. But neither helps you to confidently create and optimize new campaigns. For that you need to know how your direct competitors' campaigns performed against others, including yours.
While basic email metrics can be efficient for giving you a brief look at how your campaigns are doing on the surface, utilizing email engagement marketing — and tracking your audience's engagement over time will learn more about your customers and audience.
---
Inspirations:
http://www.mediapost.com/publications/article/183850/three-new-email-metrics-you-will-be-using-in-2013.html#ixzz2aazNwQwY
Pinpointe Newsletter
Join the newsletter to receive the latest updates in your inbox.
---