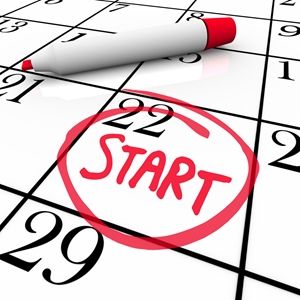 Content Marketing - 8 Tips to Create Consistent Content
Table of Contents
While email marketing automation software makes keeping in touch with clients and reaching out to prospects easier, an effective multichannel approach to spreading awareness of your brand, boosting its credibility and ultimately expanding your customer base requires a lot of organiztion. There's no question that content creation is an art, and while creativity can benefit from spontaneity, having a calendar for your email marketing endeavors will keep you on the right track.
According to MarketingProfs, 91 percent of B2B marketers use content marketing, so your strategy has to be the sharpest it can be, and that's only possible if you have an extensive calendar that maps out the quarter ahead at the very least.
Here are a couple of other reasons why a content calendar is a must:
Minimize headaches, panic attacks and all-nighters: If you plan ahead, you won't be scrambling at the last minute to prep a drip marketing campaign or write a newsletter, which will maintain the Zen of your marketing team. Additionally, taking the time to draft and work out the kinks in your messages minimizes the chances of delivery and editorial errors.
Take advantage of prime sending times: Strategizing ahead of time means you can effectively plan and compose emails that keep your audience interested in your business. In addition, after you've kept a sound calendar for a few months, you can look back on what worked and what didn't to better plan the months ahead.
As the number of promotional messages reaching your customers' inboxes isn't likely to stop growing any time soon, having a strong calendar gives you an advantage on the B2B email marketing playing field.
Create a Content Marketing Calendar that Rocks

Developing an email marketing calendar goes far beyond just marking what days you'll post what. It requires extensive planning, analysis and focus. Here are eight tips to keep in mind when you're working on a calendar:
Put someone in charge: It's extremely important to delegate this task to someone. Why? Because it's a major responsibility that can be all too easy to put off and very hard to regain control over. If someone can be held accountable, your calendar is less likely to fall to the wayside in your overall marketing endeavors.

Do your research: Before you can plan out what you want to send, you have to know what your recipients want. If you're using the best email marketing software, then you likely have access to analytical tools that will help you determine what type of content your audience likes – whether it's white papers, case studies or industry news roundups – and when they're most likely to read and react to your messages.

Set a pace: As you start mapping out when you'll send what, make sure there's some consistency. For example, plan that newsletters will come out on a certain day every week. If you can commit to another type of content every week, set a day for it and stick to the schedule. This will get users familiar with and excited about your emails. Meanwhile, make webinars and research releases a quarterly happening. It's also a good idea to plan promotional events, like sales and upgrade specials, to ensure they don't all occur within the same couple-week period and overwhelm readers.

Keep it fresh and varied: While it's important to maintain a consistent flow, that doesn't mean you should be sending clients the same old stuff every week. For days that aren't marked "newsletter" or with a special event, opt to send out original, unique content. A blog post for HubSpot suggests using spare days to answer frequently asked questions, send a how-to and share video content.

Be flexible: Yes, the point of having a calendar is to establish structure for your targeted email marketing strategy, but part of being good at content generation is being able to respond to real-time events. Because you can't anticipate when changes in your industry will occur, you have to be able to modify your calendar when something pressing comes up. This requires prioritizing and determining what can be moved around.

Build anticipation: One of the best ways to boost your event attendance numbers and sales figures is by giving people advanced notice of what you're planning. If you're hosting a webinar, it's a good idea to send a out a save the date one month before, as well as reminder emails weekly leading up to the event. The week of the webinar, increase these messages. For live events, like conferences or open houses, it's a good idea to send out invitations earlier. Use this strategy for promotions likes sales, discounts and product or service launches. To avoid being repetitive, instead of sending out a billion reminders, just include information about the event at the end of newsletters.

Don't forget lead generation tactics: When you're caught up in planning the stimulating, relevant content you'll send recipients, it can be easy to forget exactly who you're targeting. While you're probably always trying to reel in new followers with permission based email marketing, you'll likely come across opportunities to step up your efforts to encourage more prospects to sign up for your messages, like after releasing industry research or a case study, or when you launch a new product or service. Mark your calendar for the influx of welcome campaigns you'll likely send out via drip marketing to ensure every new sign-up gets the experience he or she deserves.

Prepare way in advance for the holidays: While the weeks leading up to Christmas, New Years, Thanksgiving, Independence Day, Halloween and other holidays may be hot times for retailers and other B2C businesses, your B2B email marketing strategy can take advantage of these celebrations as well. Remember that while your clients are professionals representing a business, they're still humans who enjoy being wished a happy holiday and snagging a festive deal on the products or services you offer. Plan ahead for any promotional events you may lead around the holidays. In addition, draft a stellar holiday email from your business that reflects its personality and makes recipients feel special.
Pinpointe Newsletter
Join the newsletter to receive the latest updates in your inbox.
---