Seven Commandments for Repurposing Marketing Content
Table of Contents
If you're struggling to put out as much marketing content as today's content-driven world demands, you are NOT alone. Stats show that it's worth the effort though, no matter how harrowing the task.
According to Entrepreneur.com, content marketing costs 62% less than traditional marketing and generates three times as many leads. Sixty-seven percent of consumers also say custom content helps them make better purchasing decisions and seventy-eight percent of Cheif Marketing Officers see custom content as the future of marketing.

As marketers, time is not always on our side, so the practice of repurposing content is what we need to focus on instead of creating brand new content for every campaign. Searchenginewatch.com lists a few of the main benefits of content repurposing, such as it's good for search engine optimization, you can expand your reach by using different mediums, and it increases retention and perspective.
When I say repurposing content, your mind might immediately go to that blog you just wrote and how you can leverage that content on social media or in your newsletter. That is certainly one way to keep the content train chugging along, but another more important way is to proactively plan repurposing content into your strategy from the start. How do you do that? Well, start from the beginning…
If you follow these seven commandments, you should be on the right track to packaging your content so that it goes a long way and at a much lower cost.



1) Know Thy Audience

Creating buyer personas can drastically help you define what pain points you should speak to and the benefits or solutions you can provide them with. Your main goal is for the content to be read by people and if that content isn't relevant, you've lost them. This step may require some research if you have a very general audience defined. It's no longer enough to say you're targeting women ages 18-45. Are they mothers? Do they live on the East coast? It's amazing how much information is out there, so set forth and do your due diligence. Get to know your audience better than ever.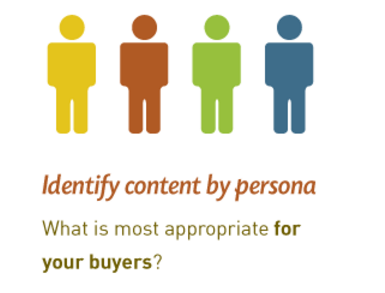 Once you have a better handle on who you're speaking to, explore using dynamic content in your email marketing messages. This will take your content to the next level of relevancy with the people you are trying to reach.
2) Match Thy Audience with Content Types

Once you know who you're talking to, it's possible to figure out what type of content they prefer. A good starting point for this is to know what kinds of content are out there and available. Since there are so many, it can be overwhelming, but it's good to have a list so you can scan and point to the one that will be the most accessible and/or digestible for your audience:
Blog Articles

Expert
FAQ
Summary
News
Analysis
How-to
Promotion

Newsletter Articles
Slideshows (Presentation on Slideshare)
Podcasts
Quizzes
Infographics (Check out a few of Pinpointe's marketing infographics.)
Polls
Motion Graphic Videos
Videos (Post on YouTube and Vimeo)
Facebook Posts
Twitter Posts
LinkedIn Posts
Google+ Posts
Instagram Photos
Pinterest Photos
Email Blasts
Whitepapers
eBooks
Webinars
Case Studies
Press Releases
Research Studies
3) Thou Shall Choose a Topic

At this point, you will want to pick a general topic that you can spin multiple ways. If you feel like there is nothing to write about, try these tips to be more proactive in content generation:
Pay Attention: Whether you're at the water cooler talking with colleagues or in a weekly team meeting, pay attention and take notes on the latest hot topics or interesting news.
List it Out: Keep a list of topic ideas that you can turn to in times of content drought. Maybe it's a folder on the desktop of your computer or on a sticky note next to the picture of your family, but keep it close by.
Online Resources: Scavenge for topic ideas on LinkedIn groups, industry newsletters, websites, blogs, social profiles, or business journals.
Ask Around: Take time with your peers around the office. Sit down for 10 minutes with someone from sales and ask them the number one question they get from clients or customers. That alone can create a number of content ideas that really resonate with your audience.
You also need to choose a topic that continues to be valuable and relevant for a long period of time. You don't want to go through all the work creating pieces that are just going to be outdated in a month. Otherwise known as evergreen content, try to stay away from news articles, fashion trends, or seasonal holidays.



4) Outline a Different Angle for Each Content Type

Similar to this outline of a blog post, outlines can be very helpful. Check out Mindmeister.com when you decide to organize your repurposed content plan. You might have one solid topic, but make sure to add varying angles for each separate content type. This gives it more variety with a consistent message throughout.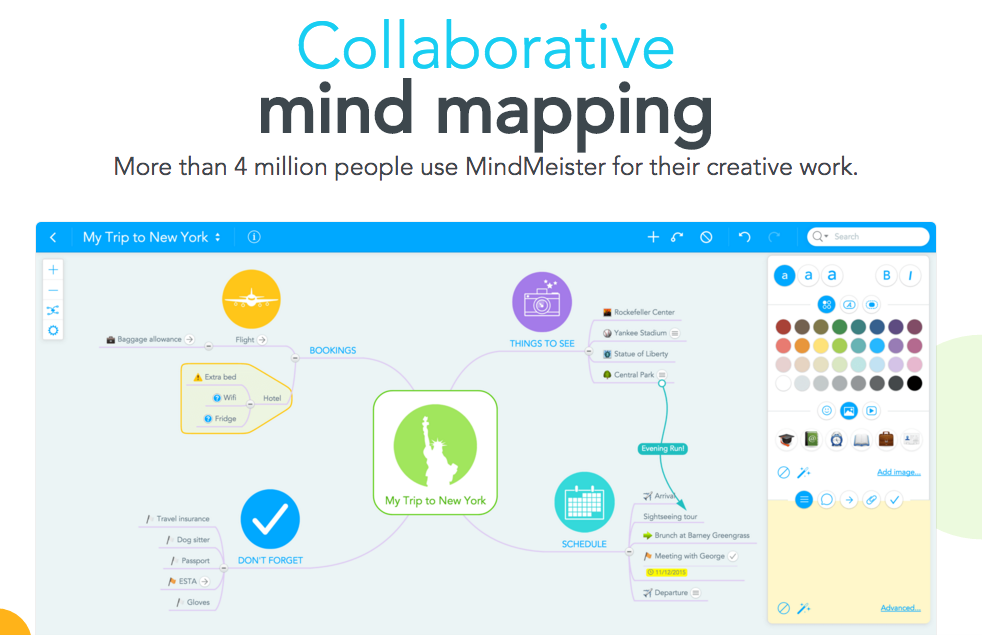 Naturally, the type of content lends to different aspects of your topic. A blog may focus on concepts while an infographic will provide important stats and visual cues.
5) It is Time to Research and Write!

Finally, the researching and writing phase comes into play. While some professionals have the option to outsource the writing, some may be doing everything themselves. Here are a few ways to optimize on both accounts:
Gather sources before you hand off a writing assignment so the writer has the correct information to create what you're looking for.
Build up your own knowledge by leveraging experts at your company. Interview colleagues and record everything they say. Don't be afraid to ask the "silly questions". Be curious, but don't take too much of their time or they won't be able to make it work in the future.
6) Honor the Editing Process for Repurposing Marketing Content

It really depends on what works best for you, but I've found that you shouldn't try to edit while you write the content. That slows down the process and is often the main cause of writer's block. Get it out on paper and edit later.
7) Remember to Measure and Refine

If you find one piece of content does better than another, keep that in mind for the next campaign and focus more of your effort on the type that performed better. In marketing, there is no set way to do things and your market is different than the next marketer. If there is one thing in common, it's to pay attention to the results and adjust accordingly for any marketing activity you execute on. Not sure where to begin? There are a number of essential marketing metrics. This three-part blog series explores those popular metrics for different avenues of online marketing and is a great place to start.
As with any content marketing campaign, planning is of supreme importance. A solid repurposed content plan takes your content marketing to the next level without making you spend double or triple your budget. Don't create less content, adjust your strategy to optimize on your great content ideas that are already there.


[Tweet "The 7 Commandments for Repurposing Marketing Content"]
Pinpointe Newsletter
Join the newsletter to receive the latest updates in your inbox.
---