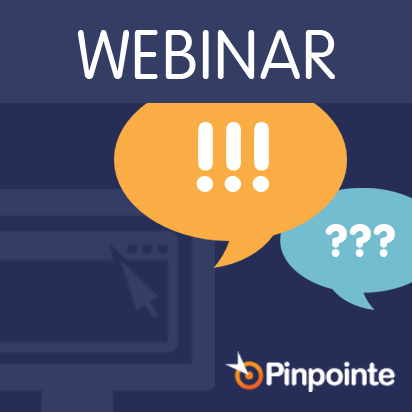 Webinar - Effective Ways to Generate Sales with Blogging
Table of Contents


Webinar -Generate Leads with your Blog, LinkedIn and Email — Jeff Molander from Pinpointe on Vimeo
Successful social selling relies on creating irresistible curiosity. The more intense curiosity the more attention, response and leads generated. It really is that simple. In our interactive webinar next week. Jeff will show us a strange, but effective place to start. Come learn a step-by-step system to net more customers by creating more confidence in them.
What you will Learn:

In practical, no-nonsense terms Jeff will show you a better way to:
Generate leads and sales with blogging, using a repeatable, proven system
Increase response rates by creating curiosity in customers
Apply social media to provoke more questions, leads & grow your list
Avoid conventional wisdom "best practices" that do more harm than good
Convert 'likes' 'friends' and 'followers' into leads, sales and subscribers.
With Jeff's advice, you'll learn tips to improve your business blog effectiveness and help move prospects to customers.
Jeff Molander – Presenter Bio

Insightful, practical and passionate, Jeff is the authority on social selling and co-founder of the Google Affiliate Network in 1999.
Jeff is also adjunct digital marketing faculty at Loyola University's business school, sales trainer and author of the first social selling book, "Off the Hook Marketing: How to Make Social Media Sell for You." Visit Jeff's insighful blog "Making Social Media Sell" for more great social marketing tips.
Related Webinars

Pinpointe Newsletter
Join the newsletter to receive the latest updates in your inbox.
---