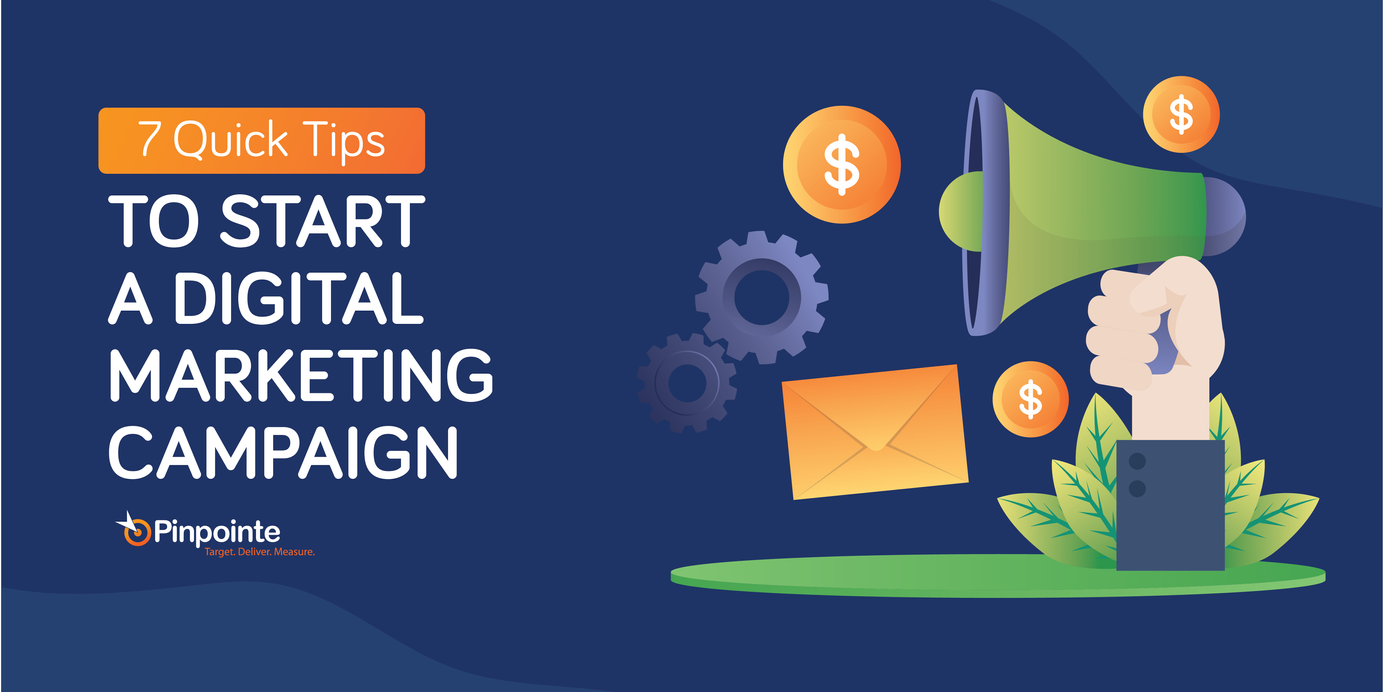 7 Quick Tips to Start A Digital Marketing Campaign
Table of Contents
Curious about how to start a digital marketing campaign?
Let's admit it, today's busy times demand more time from us than we can provide. With the coronavirus pandemic putting all industries on high alert, businesses and brands need to stay on top of their game to make sure their businesses run "as usual," while curbing the least losses. As marketers, you still need to reach certain numbers on returns and growth, and this can prove quite difficult during challenging times (like now). However, it's not impossible. If you realize you have to set up an effective digital campaign that appeals to your core audiences, you don't have to worry about losing a couple of days away from other urgent matters. In fact, this article has fast tips that can help you set a digital marketing campaign that does a lot of the work for you.
Take note, though, that just because we want this campaign to be as easy for you as possible, it doesn't mean you don't have to put in the effort to make it work. The strategies we're going to outline below require a bit of fine-tuning and timing on your part. So, if you're ready to take on this challenge, we've listed…
7 quick tips for you to start an effective digital marketing campaign:
1) Study your branding and determine its unique elements
Most digital marketing strategies start by identifying a problem, but the best ones begin by taking a deeper look into what makes your branding special. Make sure you take note of features and assets your branding has so you know what you want to emphasize to set you apart from your competition. Is this your brand vision? Is this a feature your products have? List special features your branding has, so you know what "points" you have to highlight in your campaigns. For more in-depth information – check out our blog article 6 Essential Elements of Brand Identity.
2) Identify your goals depending on your brand vision
A lot of digital marketing campaigns tackle different kinds of goals, and these goals demand different approaches. Of these goals, perhaps the most important are lead generation, conversions, follower growth, and brand awareness. All of these have to do with either gaining more appeal to your target customers (or search engines) or making sure your brand becomes more recognizable to your audiences. Knowing your goals allows you to think of different approaches to meet them – such as link building for better SEO, or content marketing for brand awareness.
3) Identify your target audience and market
This lets you know exactly what group of people you should be making content for, and who you should be talking to. For instance, if you're a digital marketing service, you need to identify who you want to provide your services for. Do you want to make campaigns for huge businesses? Do you want smaller businesses to get known in their market? Do you want to do link building for different companies? Knowing this early on lets you make more informed decisions about what you release to your audiences. For instance, 75-percent of online users also read blogs on different subjects, which means content marketing can be a great way to find readers in your niche.
4) Identify where your audiences are located
Aside from knowing your target audience, you need to study their behaviors and habits as well. What problems do they have, and what solutions do they prefer? What technologies and apps do they use? What sort of content appeals to them? This helps, especially considering how audiences can be found using different platforms. For instance, 52-percent of web traffic around the world stems from mobile devices. This means you should think about whether your strategies must involve mobile devices as well.
5) Choose the right channels for your content and campaigns based on your goals and branding.
When you decide to make a campaign, make sure it's something that can help improve the way audiences see your brand. For advertisements, decide whether you'll pay more attention to your mobile audiences or your desktop counterparts. You should also decide on what social media channels to use so you can determine the content you can release on them. For instance, Pinterest and Instagram marketing focus more on images, YouTube focuses more on video, while Facebook focuses more on posts and all-around content.
6) Select keywords to focus on and begin researching about them.
When you have your brand's goals and your target audiences, you can "link" them together by identifying relevant keywords. If you're planning to improve upon your search engine optimization with content and link building, you've got to identify keywords that naturally relate to your brand. This is helpful, as 70 to 80-percent of search engine users actually focus on organic or natural results. Knowing these early on allows you to redirect your efforts into finding the best ways to build your brand around your chosen keywords. This also helps you ensure your keywords become naturally integrated into your piece.
7) Select an appropriate digital marketing approach and stick with it.
Finally, when you have your goals, target audiences, and channels in place, you can finally select the kind of digital marketing approach to use. Would you do content marketing? Would you conduct social media marketing to grow your audience? Perhaps, you're considering email marketing? Choose the kind of strategy that's perfect for your brand. For instance, organiclinkbuilders, a digital marketing service provider that focuses on natural link building and SEO, has a good approach with its marketing strategy as it's consistent with its organic-focused branding. As a marketing service, their team focuses on providing organic link building services to improve their client SEO score. This aspect of their brand shows naturally with their marketing methods, as they focus on building networks with other industries with natural link building methods instead of paid links and other harmful shortcuts.
Digital Marketing for Busy Marketers: It's All in Making Things Do Work For You
With the above tips in mind, it's important to remember that the quick tips we've suggested rely on you being able to plan and set up these plans efficiently and effectively. The goal here is to make the processes as automated as possible, meaning you have to be able to check statistics and make modifications in the simplest and most cost-effective way possible. As with our suggestions above, this doesn't mean we're aiming to build a campaign you can just let loose. Rather, we want to help you build an attitude that promotes finding the easiest and yet most effective ways to plan for campaigns that would reap the best conversions and the best returns.
Pinpointe Newsletter
Join the newsletter to receive the latest updates in your inbox.
---