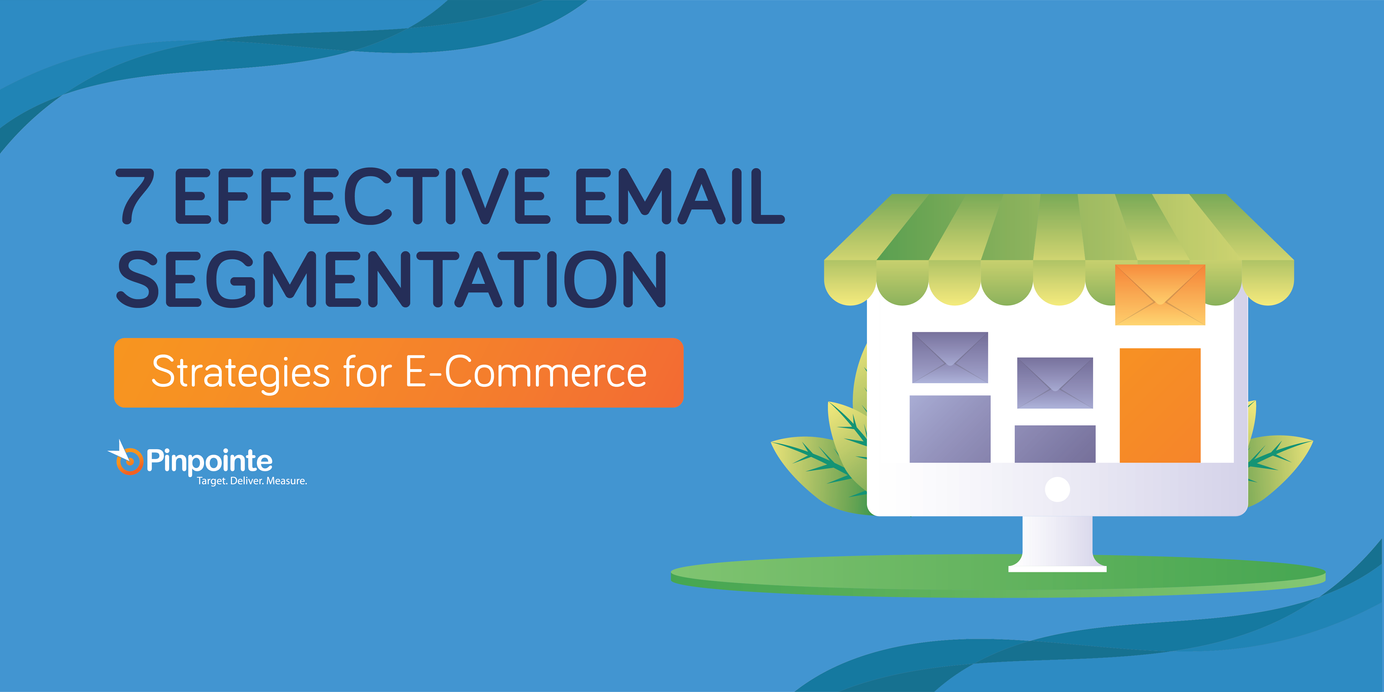 7 Effective Email Segmentation Strategies for E-Commerce
Table of Contents
Email marketing funnels utilizing email segmentation are one of the most critical sales funnels for online brands. If you are an e-commerce brand, you are probably spending hard-earned dollars on email marketing every month. Want to get more juice out of your email marketing budget? Of course, you do!
One way to pull this off effectively is via email segmentation.
7 Effective Email Segmentation Strategies for eCommerce Brands
to push more sales and make their customers even happier
 #1. Email Segmentation via Engagement
This might sound obvious, but segmenting your audience on the basis of previous email engagement levels can do wonders. A quick analysis of your email engagement will reveal those who have opened and clicked on your emails in the past and those who haven't. For this, you can create 2 separate campaigns:
Those who engaged with you; and
The other one for those who didn't
This creates two segments for your e-commerce brand – Active & Inactive users.
While active users will continue to convert for you, inactive ones can be reengaged with lovable campaigns to push more sales.
#2. Demographic Segmentation
Demographic segmentation is an effective and time-tested clustering method to group similar customers on the basis of age, gender, profession, and probably income level.
Segmenting your customers on the basis of demographic attributes and targeting them with separate campaigns can dramatically boost your CTR. For instance, e-commerce brands can specifically target women with an email that promotes women's hygiene products, cosmetics, etc. Another campaign can target working professionals to promote work-from-home devices and gadgets, and so on.
#3. Past Purchases
Segmenting your audience on the basis of past purchases can help you separate high-worth buyers, medium-worth buyers, and low-value buyers. Here, the 80-20 rule always comes into play –  i.e. 20 percent of your top customers will bring in 80 percent of the revenue.
Based on the cart value of a given customer, you can place him/her in the high, medium, and low purchase value segments. Then, different email engagement campaigns can be created to engage all these segments. For instance, you can promote additional discounts and exclusive deals for the high purchase-value segment and so on.
To do this easily and far more effectively, you can use e-commerce intelligence and AI-based marketing automation platforms like Wigzo. Platforms like Wigzo help e-commerce brands automate their critical customer discovery, acquisition, segmentation, engagement, and conversion processes.
Do check it out!
#4. Segmenting by Sign-Up Source
Segmenting subscribers based on how they were added to your list, is an uncommon but effective strategy. You probably have multiple signup options on your site, right?
(If not, you should get to work).
You might even be experimenting with different calls-to-action (CTAs) and incentives. If you are, there's even more reason to segment your subscribers by signup source.
For example, if a user signs up for a coupon code, it's fair to say that they've got high purchase intent.
You can then use your email campaigns as a way to keep these subscribers engaged and drive them to make that final purchase.
#5. Email Segmentation via Sales Funnel
Depending upon where a customer lies in the sales funnel, you can craft an email strategy accordingly to engage and convert them. You will have 3 broad segments to deal with in the sales funnel:
Top of the Funnel (ToFu)
Mid of the Funnel (MoFu)
Bottom of the Funnel (BoFu)
The ToFu segment consists of new sign-ups and customer inquiries. Emails that educate them about your e-commerce brand, showcase USPs and value can be sent to them for nurturing the relationship.
Try and target the MoFu segment with product-specific emails, time-sensitive deals, and personalized recommendations.
The BoFu funnel is almost always ready to convert. However, you might come across cart-abandonment at this stage of the sales funnel. To combat it, you can send these customers 'nudge' emails to recover their carts and complete the purchase at checkout. You can even leverage Wigzo for automated e-commerce cart abandonment recovery.
#6. Time Since Last Purchase
Not every customer is the same when it comes to purchasing frequency from a given e-commerce brand. However, you can broadly segment them as Frequent Buyers/Repeat Buyers and One-time Buyers.
For the Frequent buyer segment, you can leverage email marketing for;
Upselling and upgrades
Sending personalized promotional deals
Promote new products
Send personalized recommendations
For the one-time buyers' segment, email marketing can;
Establish re-engagement
Push repeat sales via discount deals
Send encouraging reminders and updates about the products and the company
#7. Segmenting on the Basis of Personal Interests
Personal interests are like the window into a potential buyer's soul. Our interests are what make us unique in this ever-changing world.
Segmenting your customers based on their interests can;
Help you push sales in specific product categories
Allow you to discover more potential needs of the target customers
Enable you to deliver much more personalized content for better engagements
The best way to get started with 'Personal Interest' clusters is via surveys and quizzes. These tools will help you garner what excites your target audience, and how do they relate to your brand. For instance, if you are selling camping equipment online, your target customers might also like biking, fishing, and so on.
You can either upsell these products, discover a niche-demand, and play on the market accordingly.
Using email segmentations effectively can uplift your e-tail brand's ROI significantly.
It is now your turn to get started!
Good luck 🙂
Pinpointe Newsletter
Join the newsletter to receive the latest updates in your inbox.
---