6 Simple Ways to Keep an Audience Engaged Without A Lot of Effort
Table of Contents
To be a successful marketer, you have to keep your audience engaged. But engaging customers, or interacting with your audience to create an emotional connection with your product or brand, can be a tall order.
A recent Gallup poll shows just 40 percent of customers are engaged. Translation? There's room for improvement in the customer engagement department.
Many businesses rely on email and social media marketing to engage customers, but let's face it, sometimes coming up with another idea for an email or a social media post feels like going to the gym after a 10-hour workday – you don't have the time or energy for it.
But what if there were ways to engage your customers without a lot of effort? Well, there are. Here are six ways that you can engage your customers, through both email and social media, without spending countless hours behind a computer screen.



Engagement through email

First, let's talk about ways to engage customers via email.
1. Host a flash sale

Everyone loves a bargain, right? So, why not host a flash sale to keep your customers engaged? A flash sale offers customers a deep discount on a certain item for a limited time.
You can create a flash sale email, save it in your email account and use it whenever you want. Here's a simple flash sale email that can be reused, or tweaked to coincide with a special holiday sale or an event.
This flash sale is for an online purchase, but you can have customers present the coupon (on their phone) at the register if you don't offer online shopping.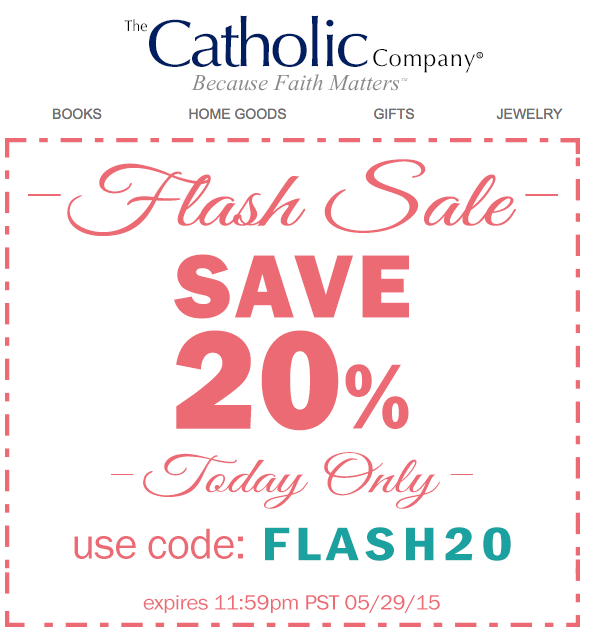 PRO TIP: If you have a little more time, you can add a few pictures to the email to make it even more engaging. Why pictures? Research shows colored visuals increase a subscribers' willingness to read content by 80 percent.
Consider adding a picture of what's on sale, like this embroidery company does with its flash sale email: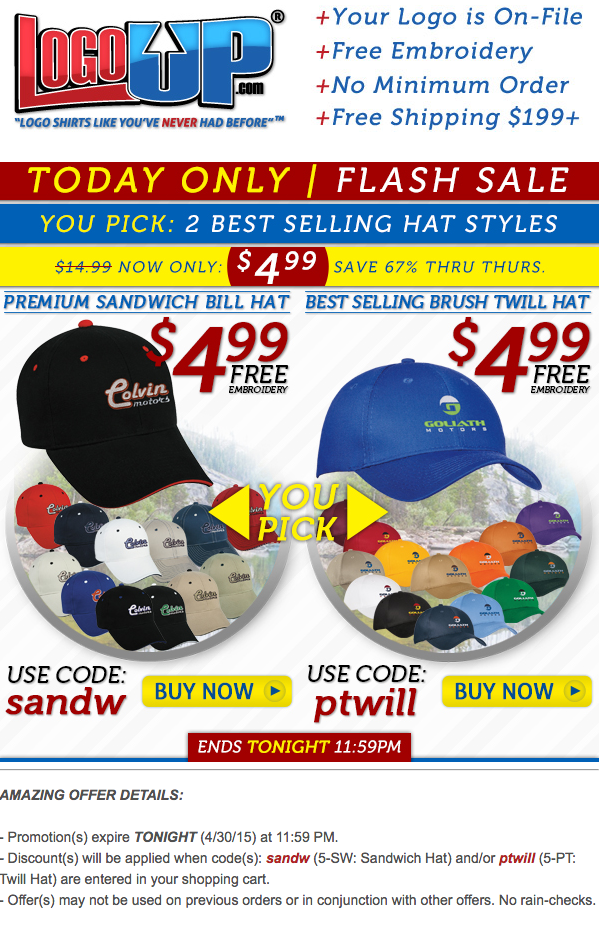 Of course, the hope is to get customers to make a purchase, but even they don't break out their wallets the email is still engaging. It reminds customers of your presence and keeps your company top-of-mind.
2. Send a weekly tip or recurring email

To keep the email pipeline full and engage customers at same time, come up some kind of recurring email. One of the most popular recurring email series is a Tip of the Week. No matter what business you're in, you can always come up with helpful tips for your customers.
A computer repair shop, for instance, could create 'Tech Tip Tuesday' and send a maintenance tip to its subscribers every Tuesday. You can adapt the title to fit your business.
A weekly tip not only engages customers, but it's easy for you to do. It's a ready-made email each week. You can use the same template and title, just swap out the tip.
PRO TIP: For added ease, you can automate these emails. Take a few hours one afternoon to create one or two month's worth of tips and schedule them to land in your customers' inboxes on a weekly basis.
If a weekly tip isn't up your alley, you could also create a mini series of emails around a special event or a holiday. For instance, if your business is offering a new product, create a 'three-day email event.' Each day send an email that gets customers excited about the product and provides a way for them to buy it. You can automate these emails too.



3. Keep customers connected on multiple levels

As mentioned, most businesses rely on a combination of email and social media marketing. However, the customers that you reach via email probably aren't the same as those that follow you on Twitter or repin your pictures on Pinterest.
To engage your customers on multiple levels, you should ask your email subscribers to follow you on social and vise versa. How? Here's an example of an email that encourages subscribers to follow a business on social media. Notice the email explains what each social channel is used for so the subscriber can pick which channel they want to follow.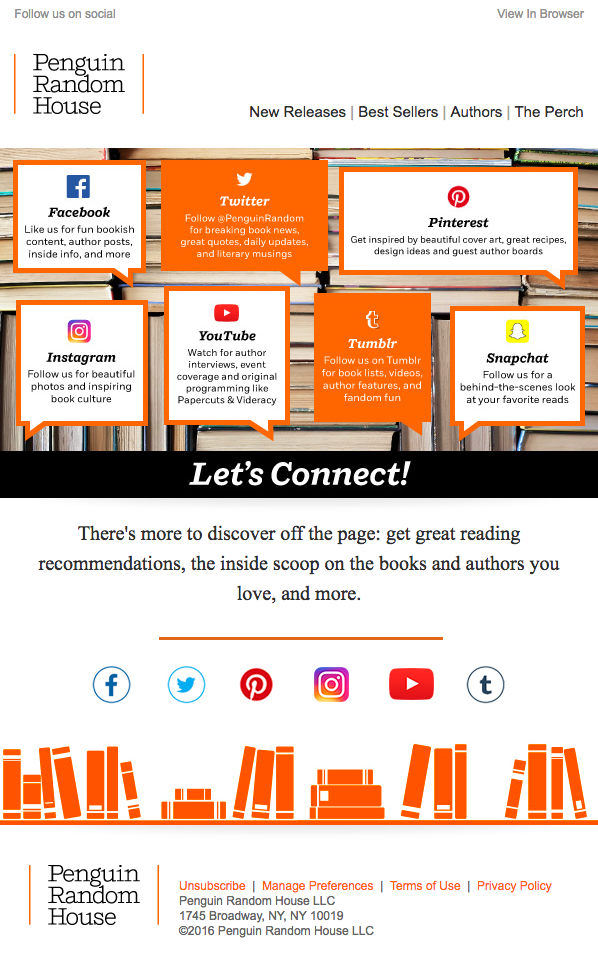 This kind of cross-promotion is a great way to boost engagement. Plus, once you create the email, you can reuse it and send it to different segments of your list.
Engagement through social media
Now, let's switch gears and talk about simple ways to engage customers through your social channels.
4. Host a contest

Want to wake up your social audience? Host a contest. Nothing engages customers like the potential for free stuff. Big brands have caught on to this concept with 70 percent incorporating 'gamification,' which includes the use of social contests, into their marketing strategies.
The best part about hosting a contest on social media is that you can make it as simple or as intricate as you want based on the time you have.
For instance, if you're strapped for time, a photo-submission contest is simple. Ask your customers to submit a photo of them using your product. The customer with the most creative picture wins.
Of course, you have to explain how the contest works, but that's simple to do.
You'll have a series of ready-made posts from a contest. You can promote the contest in advance, share entries, ask customers to vote for their favorites and showcase the winner when the contest is complete.
Plus, you can increase engagement by promoting your social media contest via email. Here's an example: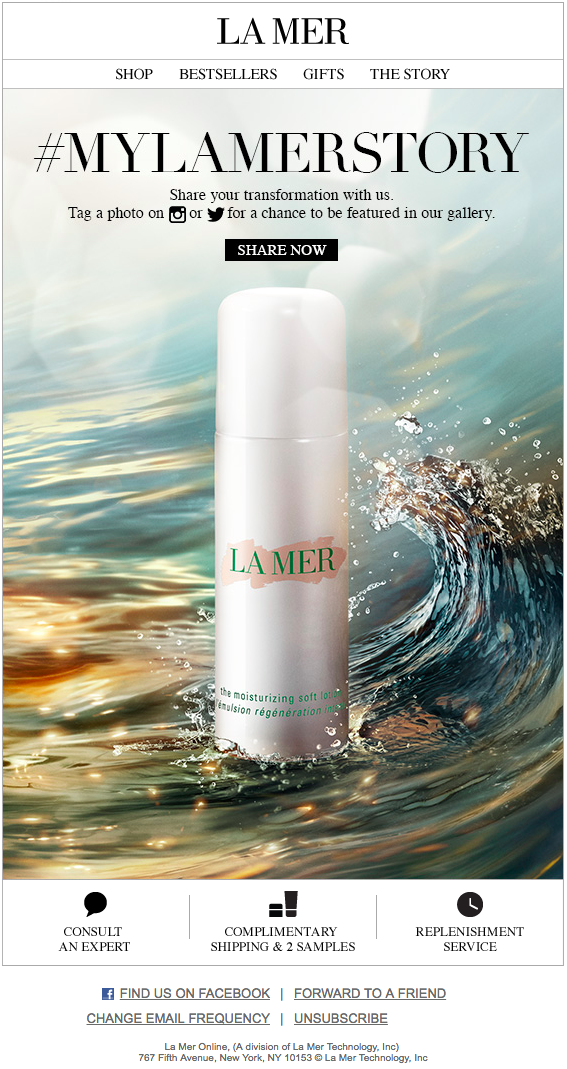 PRO TIP: Consider collecting email addresses as a requirement for fans to participate in the contest. Talk about a win-win, now you're engaging customers and growing your email list at the same time.
You can use an contest app to help you do this. Woobox and Wishpond are two contest-helping options, but be aware that both have monthly fees.
5. Feature real people on social

For a business, the primary purpose of social media is to boost engagement. However, some businesses have a hard time remembering that there are actual people behind their 17,554 Instagram fans.
One of the easiest ways to engage customers on social media is to go back to basics, and feature real people.
Consider featuring a customer, employee or donor of the month. Selecting a customer to feature each month shows your audience that you care about individual people rather than the buying power of the group.
By featuring an employee or a donor of the month, you give your customer base a look 'behind the scenes,' which is interesting and engaging.
Be sure to snap a picture of the featured person. Research shows pictures that show faces get 38 percent more likes on Instagram than photos without faces. It stands to reason that 'people pictures' would be more popular on other social channels too.
In addition to the picture, write a little something about the featured person. Here's an example: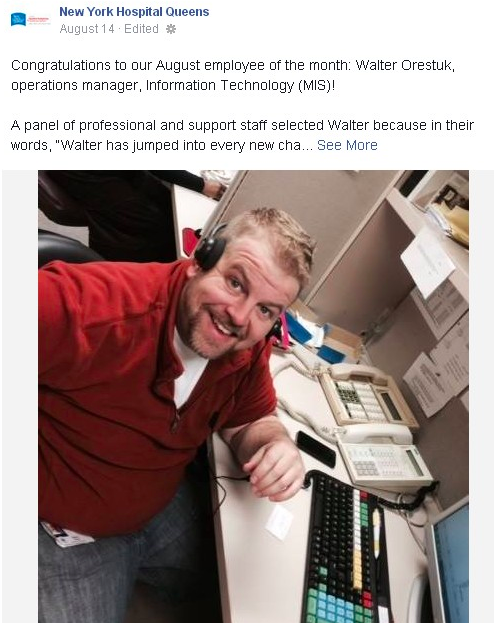 6. Ask trivia questions

To be engaging on social media, you have to create posts that generate interest. A lot of businesses ask questions on social media to spark conversations, but why not add a little trivia to the mix?
It takes seconds to create and post a trivia question on your social channels. Try to ask questions that are related to your business or industry. You can run a Google search to find some fun facts to turn into questions, or you can create questions based on your business.
For instance, put up a picture of your most popular product and ask customers to guess how many are sold in day. Ask customers to guess the year your business opened, or which president was in office when your business expanded to its second location.
Like the recurring email idea mentioned above, you could do the same with trivia and turn every Tuesday into Trivia Tuesday.
Plus, to save time, you can create several posts and schedule them to appear by using a tool like TweetDeck or Hootsuite.
Wrap up

Research from a Gallup poll suggests that purchases are more driven by emotion than ever before. That's why it's important for all businesses, large and small, to focus on customer engagement through various marketing methods like email and social media.
While engaging customers plays a role in the health of a business, it doesn't have to be time consuming. Using the six tips above, you can connect with customers in simple, quick ways that can have a big impact on your bottom line.

[Tweet "6 Simple Ways to Keep an Audience Engaged Without A Lot of Effort"]
Pinpointe Newsletter
Join the newsletter to receive the latest updates in your inbox.
---