5 Strategic Tips for Marketing Automation
Table of Contents
Ever wondered how many hours you spend each day on managing your social media posts and other marketing content? If you winced in response to that question, clearly, you haven't embraced marketing automation yet.
Marketing automation software is a boon for busy professionals who wish to save time while also amplifying their marketing efforts. According to stats, up to 36% of marketers use marking automation to put repetitive tasks on autopilot. And, 63% of those who have invested in marketing automation software are outperforming their competitors with automated marketing campaigns.
The Importance of Marketing Automation
Marketing automation refers to the use of intelligent software to automate marketing activities. This includes the integration of live chat into your website, using software for inbox filtering, auto-scheduling your social media posts, etc. As you can see, marketing automation offers a more efficient way of carrying out various repetitive yet critical tasks. In addition, it also enables marketers to provide more personalized experiences to their customers, thanks to sophisticated data collection and analysis.
Benefits of Marketing Automation
According to a report, marketers listed time-saving (74%) as the biggest benefit of automation. This was followed by increased customer engagement (68%), timely communications (58%) and increased opportunities, including up-selling (58%).
Automation also enables a high degree of personalization, which is intrinsic to your customer experience. Besides, as the software takes care of the routine activities, it frees up your marketing team to focus on more strategic tasks – leading to a higher degree of innovation.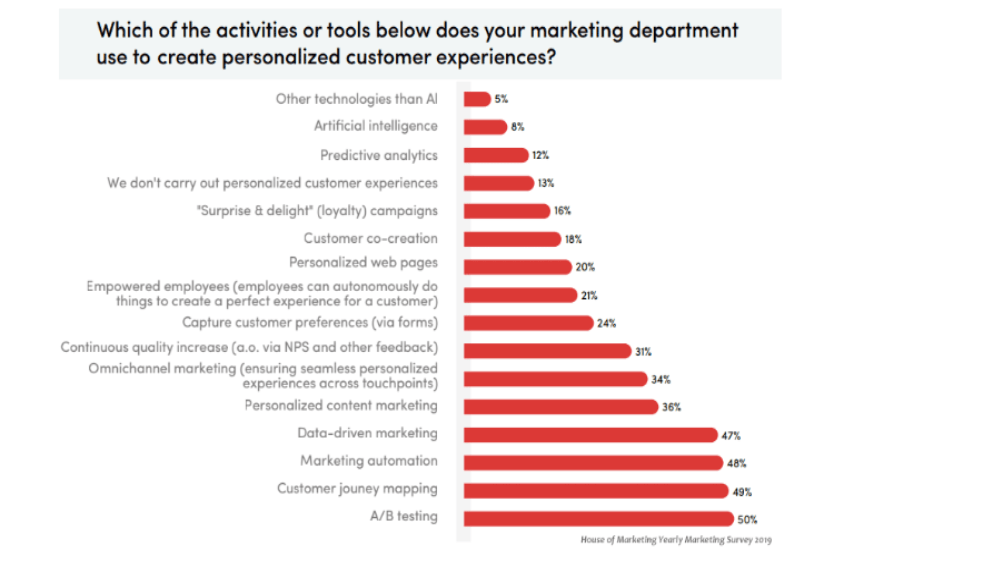 5 Marketing Automation Strategies with Proven Results
Did you know that marketing automation can boost your sales by 14.5% and reduce marketing overhead by 12.2%?
Automating your marketing efforts definitely improves your bottom line, but it is not a replacement for the traditional forms of marketing.
Yes, your software will not write emails or posts for you; but, it will deliver your messages at the right time to the right people, boosting your lead generation rate and sales effectively!
Are you ready to get the most out of your marketing campaigns? Here are five ways to automate your marketing efforts for the best results:
1. Use Dynamic Content to Drive Traffic
Today, customers demand a high degree of personalization and have no patience to deal with irrelevant content. Consequently, not having any content on your site is as bad as sharing wrong content with your prospective leads – who'd rather deal with businesses that can anticipate their needs.
Thankfully, help is at hand in the form of dynamic or smart content that changes according to the interests of the viewers, delivering a highly customized experience. Yes, with software such as Pardot, you can display custom HTML on your website, landing pages, and emails when a prospect matches the pre-set criteria of your dynamic content.
Of course, the onus of creating impactful content that resonates with your audience remains on your shoulders. We strongly recommend that you collect and analyze lead data from your marketing automation software before launching a behavior-based campaign for maximum success.
2. Integrate an AI-Enabled Chatbot for 24/7 Customer Service
At a time when customers expect you to address their requirements 'now', you can either spend truckloads on hiring a large support staff or risk the displeasure of your prospective and existing customers.
Or, you could consider an intelligent chatbot to support your customer service team 24/7 – saving time and effort for both the users and agents.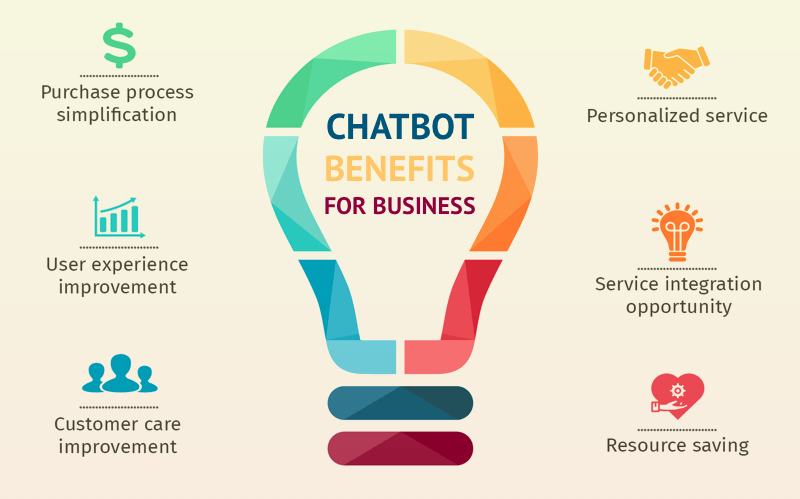 There are several benefits of integrating a chatbot into your organization. These include shorter response times, round-the-clock service, reduced costs, pro-active customer service, and improved CX, overall.
Many companies are using chatbots to answer repetitive and straightforward customer queries, cutting down the response time for users significantly while also reducing the workload of their agents. Chatbots can also be utilized for pro-active marketing. AI can track shopper behavior to offer personalized suggestions and offers based on a customers' browsing history. If you are worried about the mechanical nature of conversations, AI-enabled chatbots are beginning to move over that obstacle by using NLP to process comments and answer them intelligently.
Chatbots can also handle higher volumes of interactions in a timespan. According to a report by Accenture, "Chatbot-based customer support has the potential to be almost twice as fast as voice-based support over the telephone. And it will come at a lower cost." No wonder, bots will save businesses up to $8 billion per year by 2022.
3. Use Live Chat for Better Engagement
According to research, over 50% of customers would rather talk to someone online in real-time than call up support. In addition to augmenting your customer support, live chat also helps you generate quality leads by engaging prospects in real-time.
Below are some additional benefits of live chat for enhancing your marketing efforts:
Streamline your processes
Live chat consists of a mixture of bots and real agents that can help you streamline your operations, effectively. For example, the first part of the conversation can be dealt with by bots who can direct your customers to the relevant department for more streamlined communications.
Use chat transcripts to mine customer data
Live chat software stores all the conversations that can be used to analyze user behavior and gain deep insights to further your marketing efforts.
Build your email list
Your live chat agents can engage your website visitors with personalized offers or information in exchange for their email ID or other contact information. Once you have this information, whether a visitor buys anything on your site or not, you can keep them updated about your product or service through regular emailers, improving the chances of conversion.
Guide visitors to take actions
By using live chat software, you can connect with your visitors at various points in their journey and guide them to take the desired steps on your site swiftly. For example, your live chat agent can suggest the available colors in a shirt that a visitor is browsing on your website. This can be followed by a clickable 'Buy Now' message to initiate action.
4. Drive Conversions Through Automated Drip Campaigns
Segmenting your leads according to parameters such as demographics, location, buying behavior, engagement level, etc. can help you target them better. However, manually dividing your leads is a time-consuming exercise. Fortunately, most email marketing automation tools let you segment your leads automatically so that you can determine the content you'd like to share with each list. Following this segmentation, you can create a series of lead nurturing emails for each listing, effectively boosting your engagement and conversion levels.
What we are referring to above is also known as a drip campaign, or an automated campaign that acts according to your customers' online behavior. Here, instead of sending the same message to all your email subscribers, you tailor your content for each lead according to their interaction with your site or product. For example, you can create a series of educational posts or mini-courses to target highly engaged leads with personalized content that is likely to interest them. Or, you can send your leads regular emails with progressive information about your product, followed by a promotional offer in the last email.
5. Measure Your Success with an Automated Analytics Dashboard
You can't tell whether your marketing campaigns are working or not unless you measure the results against pre-identified KPIs. Of course, you can physically investigate all your analytics data and waste precious time. Or, you can use a tool such as Cyfe to automate your analytics dashboard and track all your digital marketing activity from a single place.
Conclusion
Automated marketing campaigns offer immense benefits to brands, as shared at the beginning of the article. But, like everything else, automation drives results only when applied strategically.
For example, automated marketing is ideal for delivering the right message to the right person at the right time. However, you cannot rely on software to pen the 'right' message for you! Similarly, automating your social media handles completely can lead to disengagement and cold conversations, which can turn off your customers. Remember, you are ultimately selling to humans, and retaining a human touch in your business will always win you smiles.
Are you planning to automate some aspects of your marketing process? Do share your thoughts with us and what benefits you intend to achieve from automation. We'd love to hear from you in the comments section below.
Pinpointe Newsletter
Join the newsletter to receive the latest updates in your inbox.
---