5 Holiday Emails You Can Still Mimic This Season
Table of Contents
Santa delivers gifts in a sleigh, but you can deliver gifts via email. That's right, it's time to deck your emails with holiday cheer.
According to the National Retail Federation, nearly twenty percent of total annual revenue is made during the holiday season. Given the revenue possibilities, every business should make a strong effort to capitalize on this all-important holiday season of opportunity.
Sixty-five percent of marketing emails that were sent during the holiday season in 2014 were opened, and statistics show one in five shoppers made a purchase after opening an email.
There's still time to create and send can't-resist holiday emails. To help fire up your holiday email engine, here's a list of five emails that you can mimic this season:
1. Create a gift guide

The holiday season is the perfect time to create a gift guide. Think of it like a mini digital flyer that showcases some of your most popular products.
During the holidays, this kind of information is valuable to customers. After all, who couldn't use a little gift inspiration?
When creating a gift guide, use these tips:
Rather than creating one long guide that showcases dozens of prodcuts, break it up. Create several different guides that focus on a specific category. For instance, create a guide that focuses on gifts for specific family members, or a guide that showcases products that are under a certain price point. The idea is to make the guide digestable for customers.
Here's a great example from TumbleDeal. This gift guide focuses on "best sellers."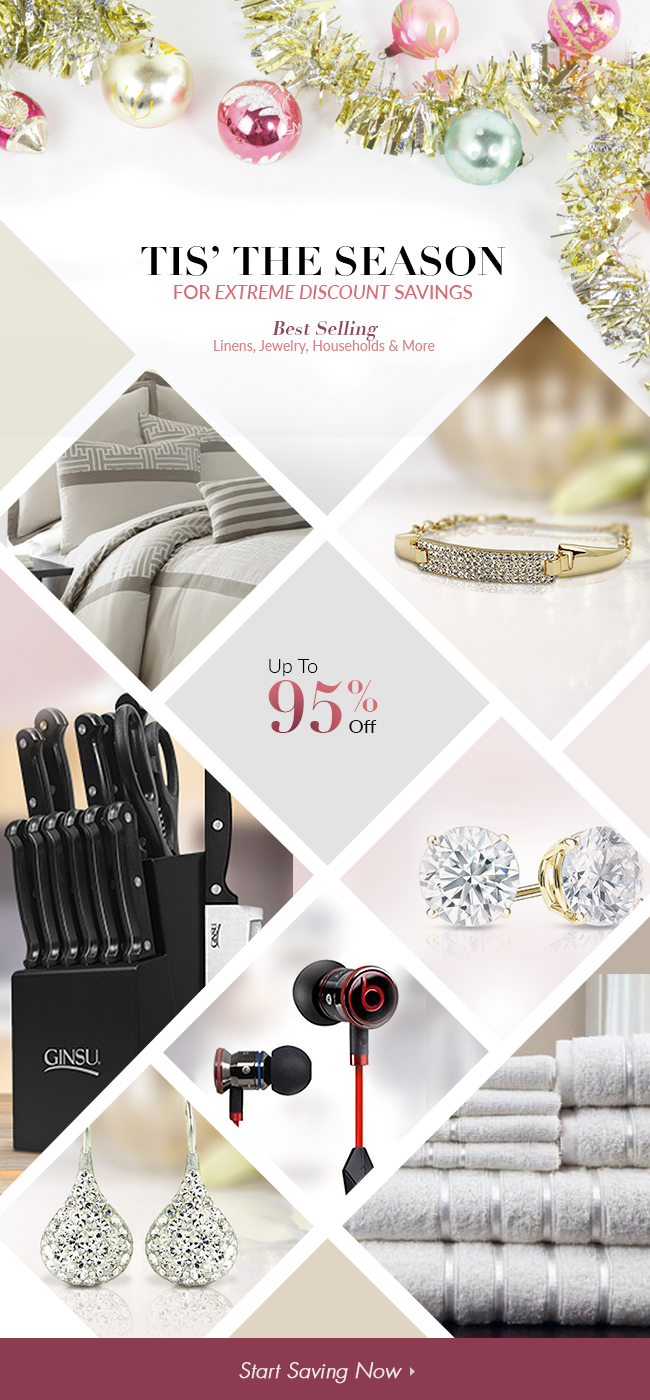 Here's a quick list of categories you can use and tweak to fit your needs
Gifts Under $10
Gifts She'll Love
Best Selling Gifts For Your Family
5 Hot Electronics Your Kids Will Love
Great Stocking Stuffers for $5 or Less
Deck the Halls with These Merry Decorations
8 Hanukah Gifts for Teens
You can send more than one guide during the holiday season. That's the beauty of breaking products into small categories; you can create and send several throughout the season.
Visuals make or break a gift guide, so don't skimp on image quality. In the example above, the pictures steal the show. They're the main focus of a gift guide.
You want to clean, crisp images that show off your product in a way that screams, "buy me."
If you don't have high-quality shots of your products, it might be time to call a photographer. If a photographer isn't in your budget, take some time after work to snap some photos yourself. Place the product on a table, make sure you have a nice background, bring in some additional light and take several pictures of the same product. You can use editing tools like PicMonkey to adjust or sharpen the photo to your liking. Pinpointe also includes an image editing tool.
A gift guide should focus on the gifts, so there's no reason to write a lot of text. Besides a title and a brief description of each item, there's really no need to clutter the guide with extras.
Don't forget a call to action that stands out. The "Start Saving Now" button in the email above is an eye-catching example. Use these tips to create a killer call to action for your holiday emails.
2. Offer can't-resist savings

Shoppers can't pass up a good deal, so take a few minutes to analyze your bottom line and come up with a deal that customers can't resist and doesn't break your budget.
One of the best ways to entice shoppers to buy without losing revenue is to offer a coupon with a minimum purchase. For example – 20% off a purchase of $100 or more.
You can still offer a great deal without a coupon. Try offering free shipping, a service upgrade, a free seat at an upcoming event or a small gift with purchase.
Some businesses have had success with gift card promotions like, "buy $50 in gift cards and get a $5 gift card for yourself."
If you have a lot of merchandise and can discount at least 5-10 items, you can advertise a holiday sale like Carter's does with this email.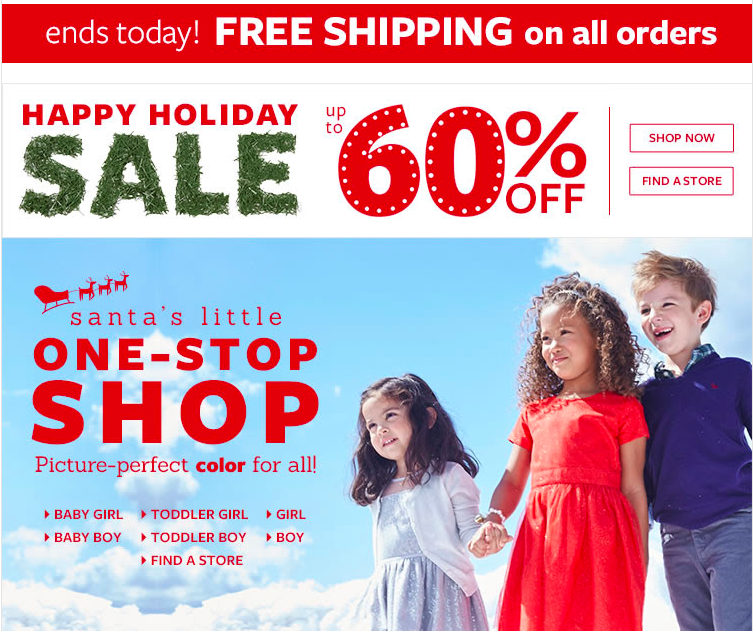 The idea is to offer something that not only catches attention, but also encourages action.
3. Send emails that go beyond gifts

While the holidays are a time of gift giving, it's not all about buying the latest and greatest gadget. From hanging holiday decorations to planning big meals, there are a lot of festive things to focus on besides gifts.
Consider sending emails that help your customers enjoy the holiday. For example, help your customers create a great looking dinner table, or offer tips on how to hang lights outside with ease. Think of content that you can send that's related to your business, but offers help with common holiday chores.
Here's an example from Canvas On Demand. The company, which turns photos into canvases, offers customers a list of décor photos for inspiration. It's a useful idea for customers and connects back to the company's product.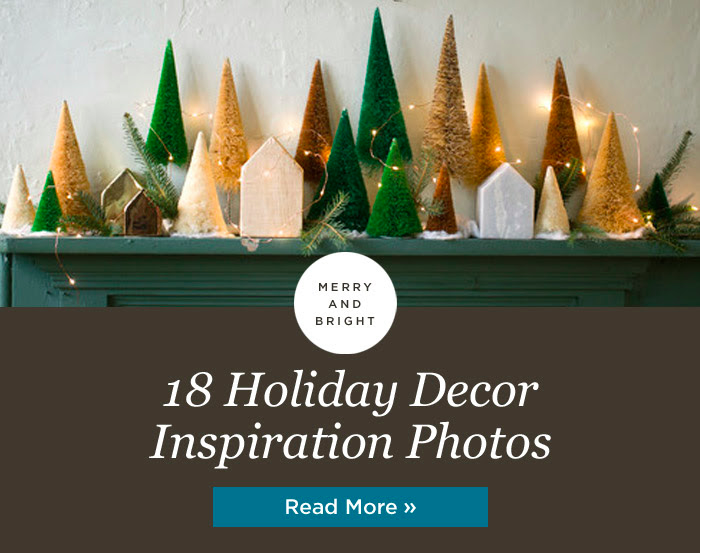 The call to action takes viewers to the company blog, where they can see all 18 images. There's no sales push here. It's about building a relationship with customers rather than hitting them up for a sale.
Remember, you want to send a variety of emails. Sending promotional emails that encourage purchase after purchase is tempting during the holidays, but email diversity is still important during this season.
4. Make your own spin on Black Friday

You can certainly create and send promotions that focus on Black Friday or Cyber Monday. With 86.9 million shoppers in stores and online on Black Friday alone, reaching out to customers on this mega shopping day can add to your holiday revenue.
While there are a lot of shoppers looking for hot deals on Black Friday, there's also a lot of competition. It can be tough to get your email to stand out in the crowd. What's the solution? Try creating your own unique spin on Black Friday.
For example, offer Black Friday deals after Black Friday. Send an email that let's customers cash in on Black Friday prices even after the day has come and gone. Or, consider creating your own holiday like Mixbook. The site, which is similar to Shutterfly, created Red Friday Deals. Here's an email that promotes it: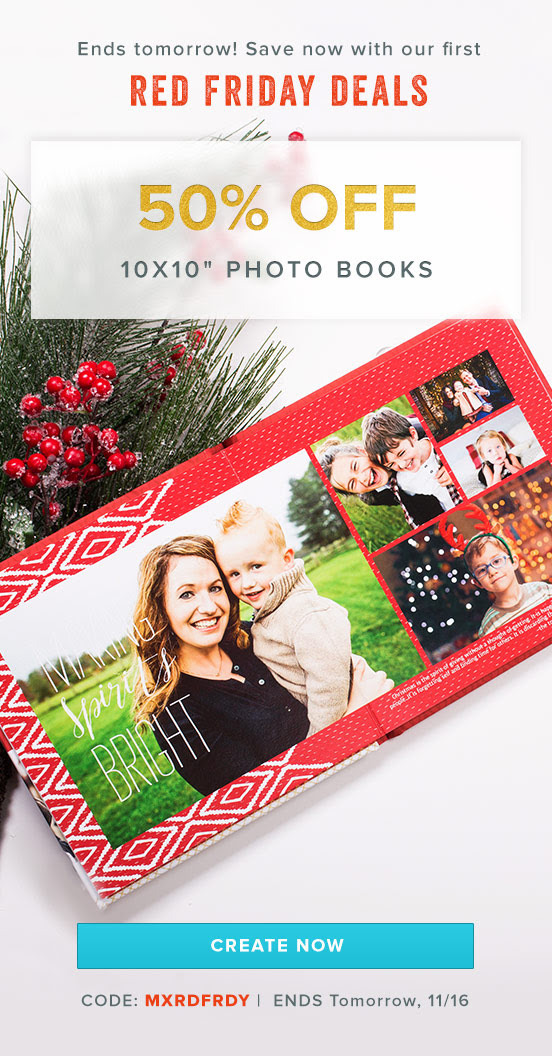 5. Embrace the holiday even if you're not a retailer

There are plenty of businesses out there that don't sell iPads, wreaths or holiday place settings. If your business doesn't sell gifts or holiday décor, you might be wondering how email marketing can help your business during this season.
The truth is, you can always make a holiday connection; even if it's just something simple.
Care.com, for example, an online company that helps parents find babysitters, doesn't exactly scream Thanksgiving, and yet, it makes a connection to the holiday with this email below. The subject line reads, "We're thankful for you, so here's some savings."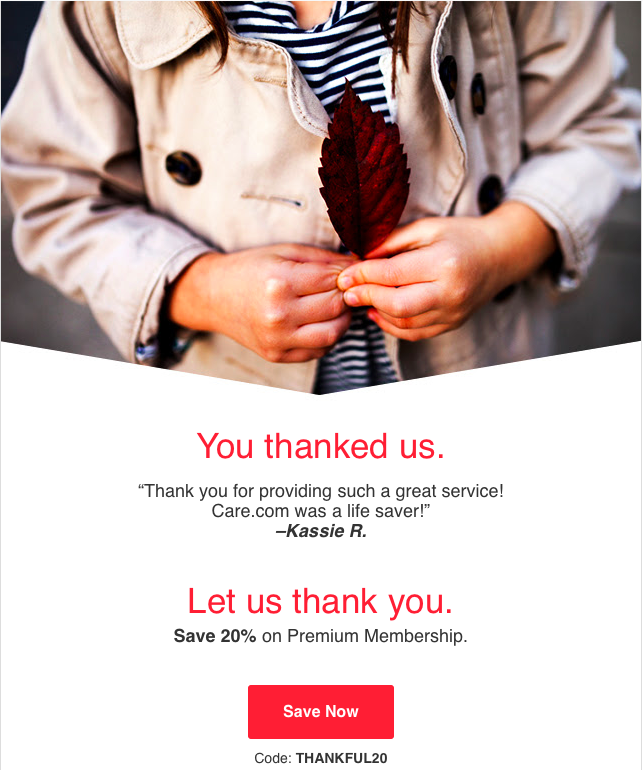 Service-based businesses can create something similar. Use general themes like being thankful, the winter weather or giving back. Use these ideas to create a promotion that works for your business.
Don't be afraid to be creative. A plumbing service, for example, can offer a discount on services to "keep the holidays flowing." A computer repair shop can offer packages to improve online shopping speed, and cleaning companies can promote services that prep the house for guests.
Wrap up

The examples above get your holiday email train on the right track. You'll likely send a handful of emails during this busy time, so be sure to proof read each email before you send. To avoid overwhelming your contacts, you should also segment your list rather than blasting emails to everyone.
While it's easy to see this season as a big moneymaker, try to put your customers first. Send deals that are worthwhile and tips to help enjoy the season.
What kind of email is the most successful for your business during the holiday season? Why?
Pinpointe Newsletter
Join the newsletter to receive the latest updates in your inbox.
---