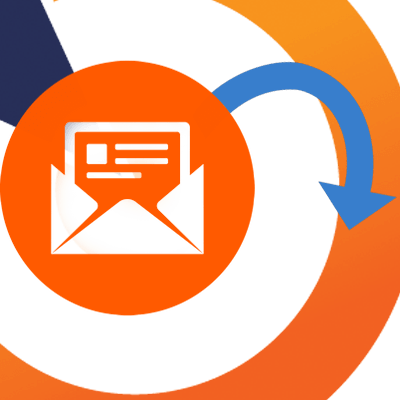 Email Autoresponder Campaigns | 4 Tips to Make Them Shine
Table of Contents

Statistics show that email autoresponder campaigns should be the workhorse of your email marketing efforts. According to Vocus, in Q3 of 2012 email autoresponder open rates hit 47.7%, which were about 75% higher than manually sent messages. With click rates of 9.7%, autoresponders doubled the performance emails sent typically. Automating your email communication streams with autoresponders can not only produce higher open rates, but also provide a way to get more done with less effort. When carried out right – autoresponders generate great results and provide added benefits, including: brand recognition, stronger relationships with existing clients, a better feel for potential customers, and ultimately higher conversion rate – all which equal sales. According to Roy Furr, there are three main things working that make email responders result in more sales.
Frequent contact builds your prospect's awareness of your client and what they're selling.
High-quality contacts make your prospect feel like they know, like, and can trust your client — and as these factors build, they can finally push the prospect over the edge into becoming a customer.
Timing can be critical.
A prospect may not be ready to buy when they first come to your client, even though they're showing some interest. If your email autoresponder series lasts over weeks, months, or years, you're more likely to connect with that prospect when they're finally ready to buy than if you limited your autoresponder series to a week or some similarly short period.
Different prospects respond to different messages.
Each email autoresponder in the series is an opportunity to focus on a different feature or benefit of what you're offering — and as you go through the series, it may not be until the 8th or 28th benefit you cover when one particular prospect says, "That's exactly what I want," and responds.
Yet unfortunately, many B2B (Business to Business) marketers aren't fully utilizing email autoresponder campaigns and the benefits of email autoresponders. A random sampling of 500 of the 'Inc 5000' businesses shows the following:
Only 37% of the sampled sites were using autoresponders
But… 70% of those sites send an email autoresponder email within 15 minutes of filling out a form on their site
A mere 6% provided any indication to the recipient that there might be future emails coming.
Only 58% of the email autoresponder emails were personalized
To get a return on your time invested with autoresponders (also called "drip marketing campaigns"), you need to provide unique, relevant and useful information to your subscribers. Not sure where to begin?
Here a few tips to help you get started, as outlined by digital marketing consultant Tamara Gielen in Pinpointe's webinar – Drip Marketing Campaign Strategies.
1) Segment Email Autoresponders Based on User Behavior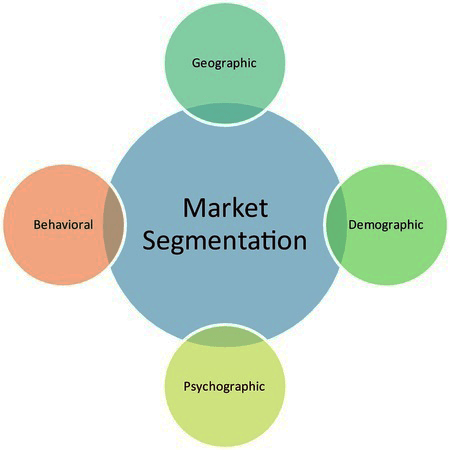 You already know the value of segmenting your email subscriber list to improve response rates, but effective segmentation goes beyond basic demographic information and data related to subscribers' budget, authority, need and timeframe (BANT) and/or expressed interests.
"Behavioral targeting information" is a great indicator of user intent, based on a user's specific behavior. When segmenting and targeting your audience for autoresponders, remember to factor in behavioral information – like purchasing history, web-use (website sessions, pages visited) and email-response/click history – all of which can be used to better target, segment and even personalize your communications based on each subscriber's actual interests. Pinpointe's real-time site analytics will add insights as to which contacts click on various links within your email and more importantly – give you visibility to see each known / named user's website sessions.
"Any email segment or targeting that is based on previous user behavior is going to be much more relevant," Gielen says.
By using behavioral information, you can then create more personalized and much better targeted message sequences based on what contacts actually do, instead of barely scratching the surface of what your recipients want based solely on their stated interests and demographics. According to billmcintosh.com, you should not only create a personalized and targeted autoresponder, but also ensure the overall message is useful. An Internet-savvy reader of that message may even pass it along to all of his/her friends and followers on social media, thus causing the message to go viral.
2) Perfect Your Email Autoresponder's Key Elements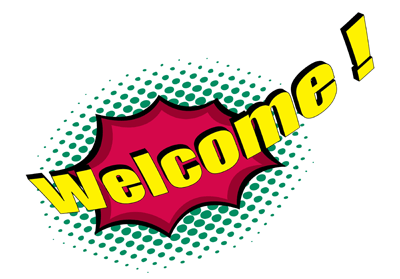 The first element of drip marketing to focus on is the autoresponder welcome message, which should be delivered immediately upon a client opt-in into your emails. The introductory email needs to accomplish the following:
Be personal – According to billmcintosh.com the best email autoresponders are written in such a way as to convince the reader that it's all about them. It uses their first name, such as, "Hello, John, and thank you for clicking on my free download link." Likewise they make sure to thank the reader for taking the action they just took to trigger the email autoresponder in question.
Effectively introduce your business
Provide contact information
Set expectations about future communication – what you might send and when. For example, the first autoresponder email in an onboarding autoresponder sequence might tell the user to expect xx more educational emails over the next week.
Provide links to resources and hook users
Remain brief
To avoid overwhelming readers, Gielen suggests sending multiple welcoming messages, each covering a specific topic, and using bullet points and images to make the content more appealing.
3) Sample Email Autoresponder – Post-Trial Sequence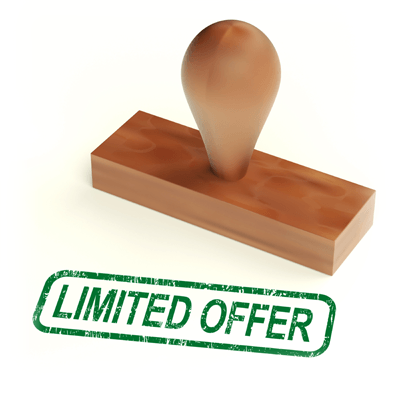 Post-trial emails can make or break users' commitment to take the next step with your product or service. Upsell messages – or offering recipients upgrades – are also important. Consider using discounts and calls to action to ensure you don't lose consumers once their trials are over or initial purchases are complete. You can also use your email marketing automation software to set up sequences of automated campaigns for non-responders, retarget messages, collect feedback and to encourage reactivation.
Gielen recommends incorporating lead-nurturing campaigns into these efforts to maintain B2B relationships.
Other groups to target for your autoresponders based on behavioral information, include loyal / repeat customers, one-time purchasers, new prospects, inactive recipients, those that visited your pricing page(s) (but did not order) and more. To test to find which emails are the most effective and attempt to optimize them for even better results.
4) Make Your Email Autoresponder Mobile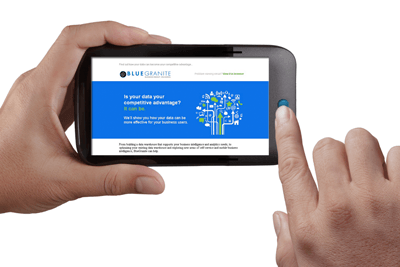 No brand can afford to ignore mobile device use. By the end of 2013, there were an estimated 91.4 million smartphone users in the U.S. alone and of those millions, 97% of 18-29 year olds and 92% of 30-49 year olds used a smartphone to open emails – see more on mobile email market statistics. Considering this, you can bet that many of your subscribers are mobile users; so, keep content short and use larger fonts. If you have a lot to say, split it into multiple emails and don't try to cram it into a singular message that will turn away smartphone users.
Also keep in mind that thumbs and fingers are the computer mice of the mobile world. Make buttons larger and place enough space between links to avoid confusing readers.
Meanwhile, iPhones and Androids interpret HTML differently so you want to ensure your autoresponders use fluid and responsive designs to ensure each customer is getting an email that reads well on their mobile device. Pinpointe now includes the largest library of pre-tested, mobile-friendly, ready-to-use mobile html email templates. Responsive email templates automatically adjust to display correctly on mobile phones, iPads and desktop systems, so your campaigns look great. And don't forget to always preview your html email design in an email campaign preview tool before sending, so you can ensure with 100% certainty that you're email will display properly in top mobile email clients.
Start Using Email Autoresponders Today!

Pinpointe's autoresponders let you set up sequences based on specific behavior, like whether a contact opened a specific campaign or clicked a specific link. Using Pinpointe's real time website analytics, you'll be able to see exactly which web pages are successful along with the actual web session for all recipients who open. You can try Pinpointe's autoresponder features with a FREE TRIAL.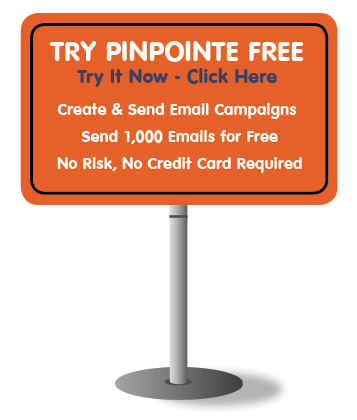 Pinpointe Newsletter
Join the newsletter to receive the latest updates in your inbox.
---